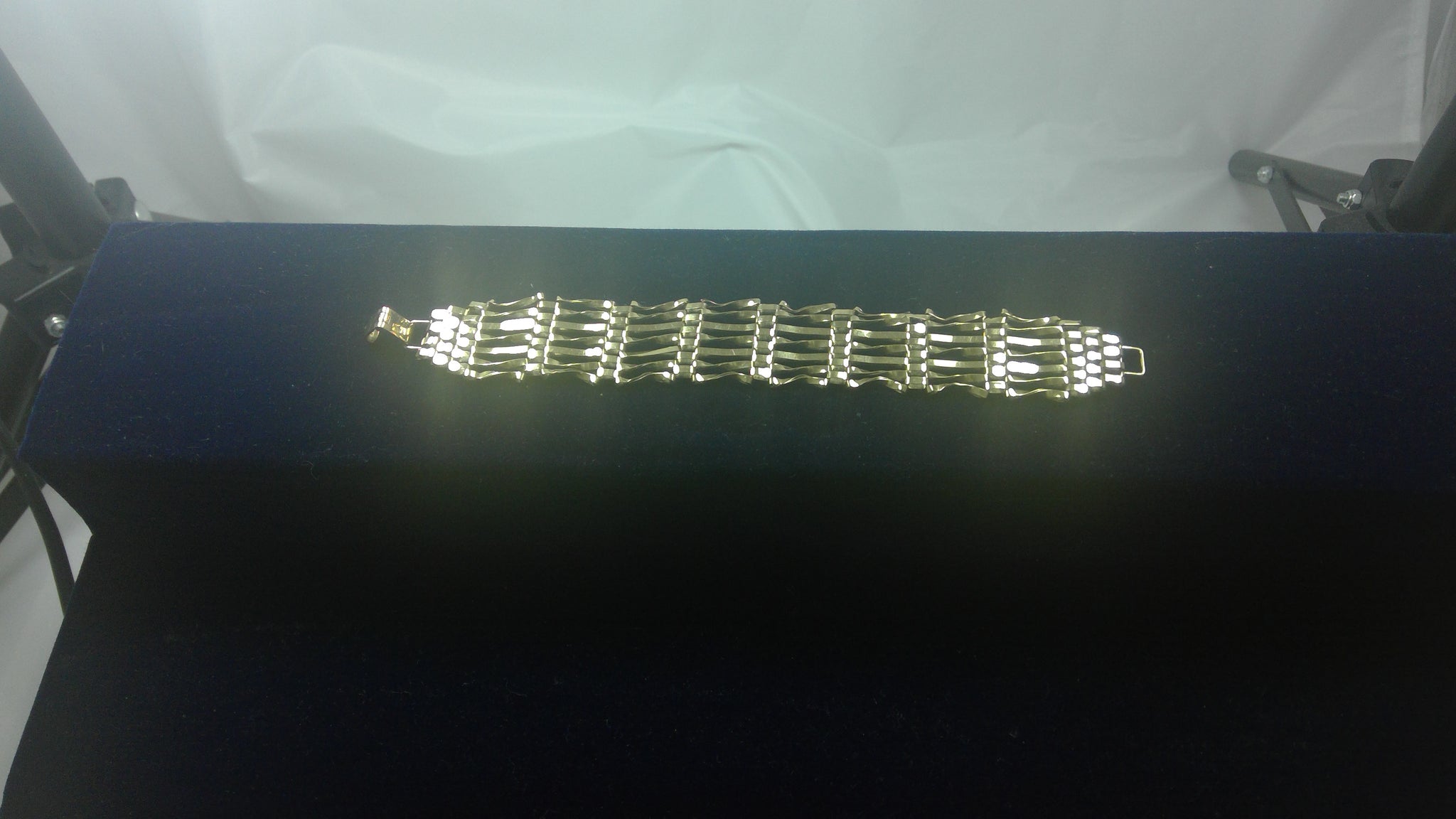 9 kt. 7 Bar Gate Bracelet
18.2 cm. long.
Hallmarked  R&C L* within a partial cartouche.
Crown 375 x 3
Lions head A ( Italic capital A) All marks used in the year 1975.
13.17 grams.
Very nice vintage condition. Some of the outer bars may want re-shaping.
Well made with strong clasp.