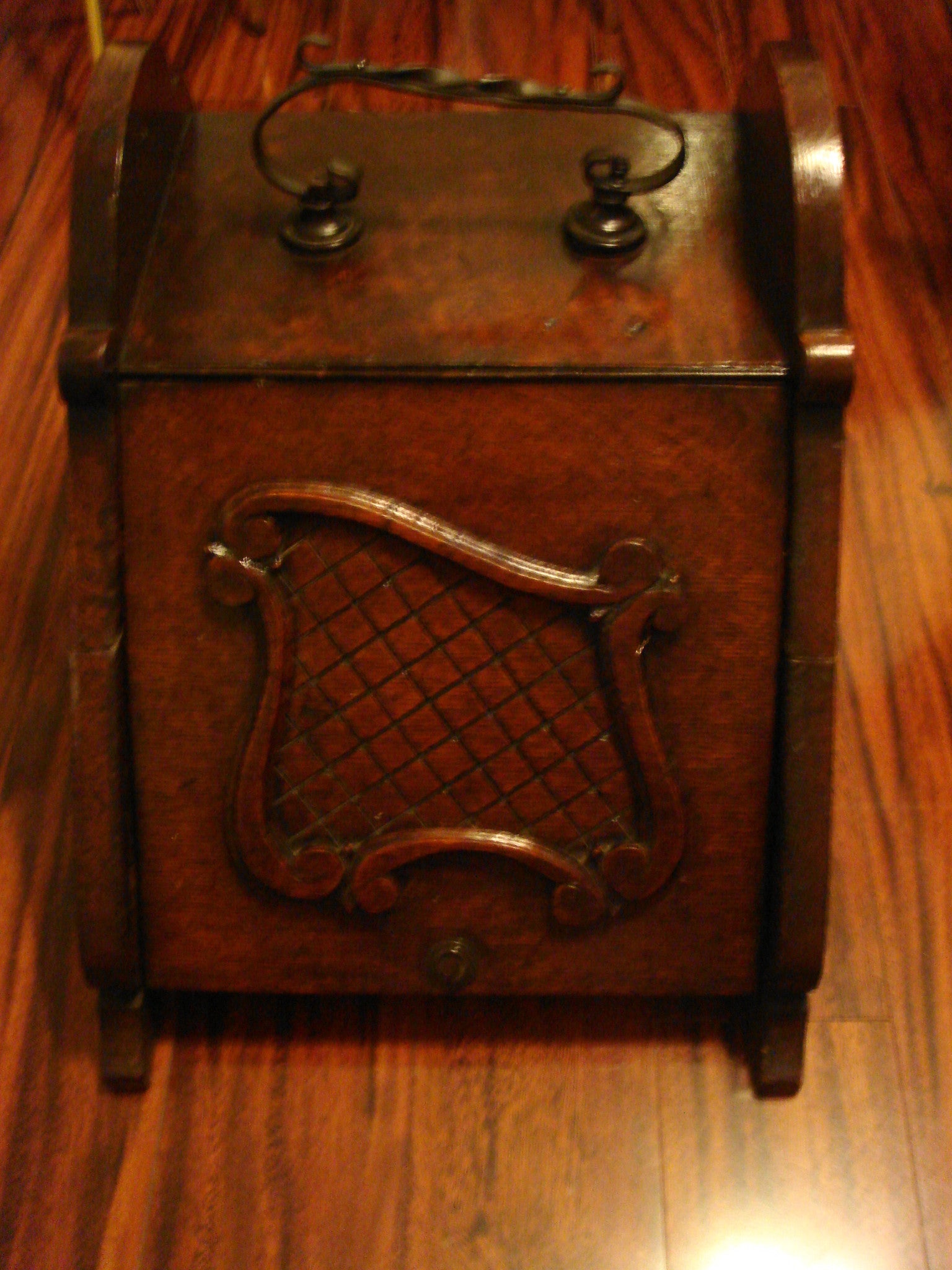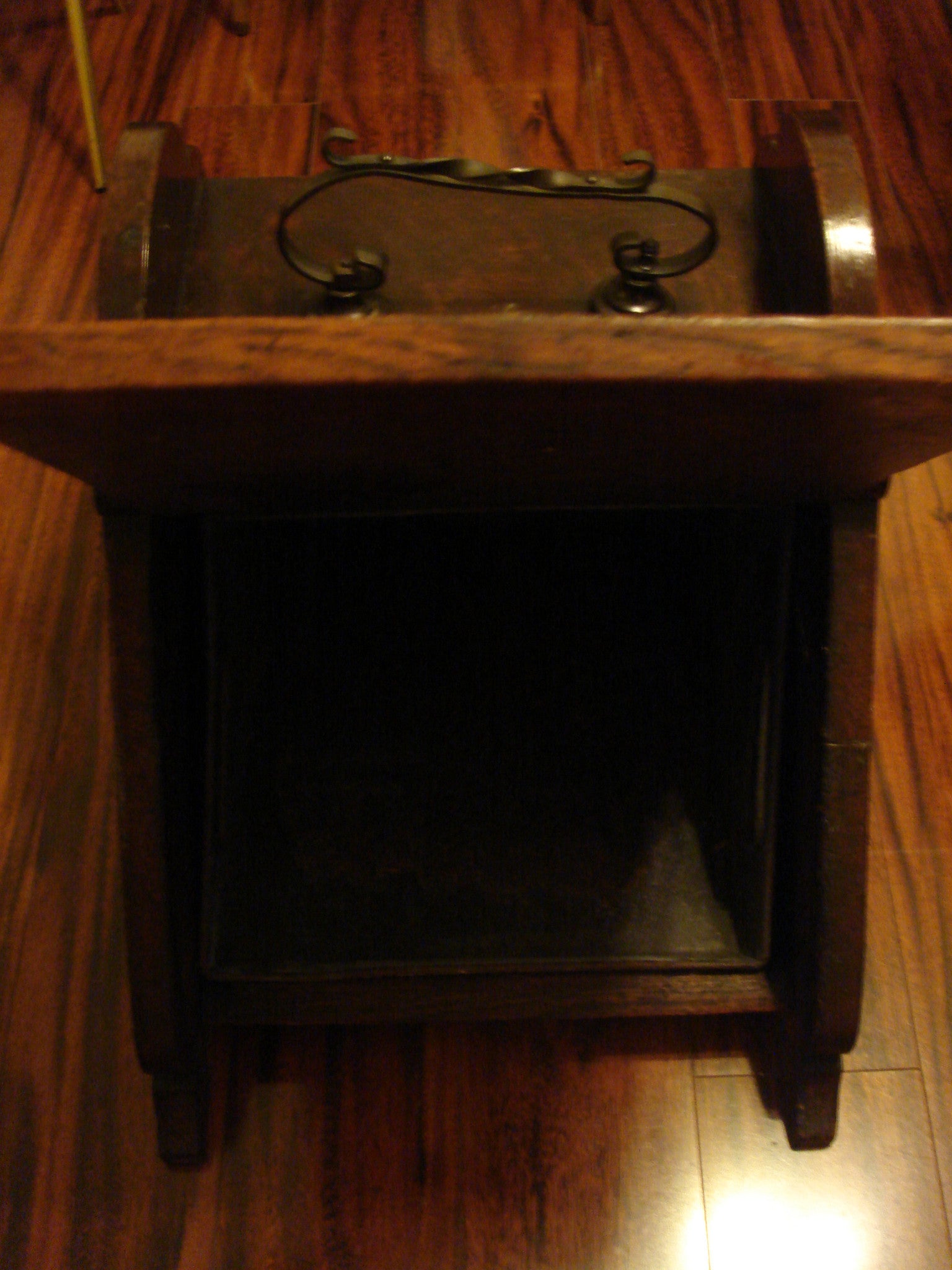 Antique English Oak Coal Scuttle.
Early 20th century Arts and Crafts style English Oak & Brass coal scuttle and liner. The original scoop is missing, but easily replaced. The liner is the original. For it's age, this scuttle is in beautiful shape. Heavy and substantial, this is decorative and useful. Ticks all the boxes!
14" H, 14" W, 18" D.