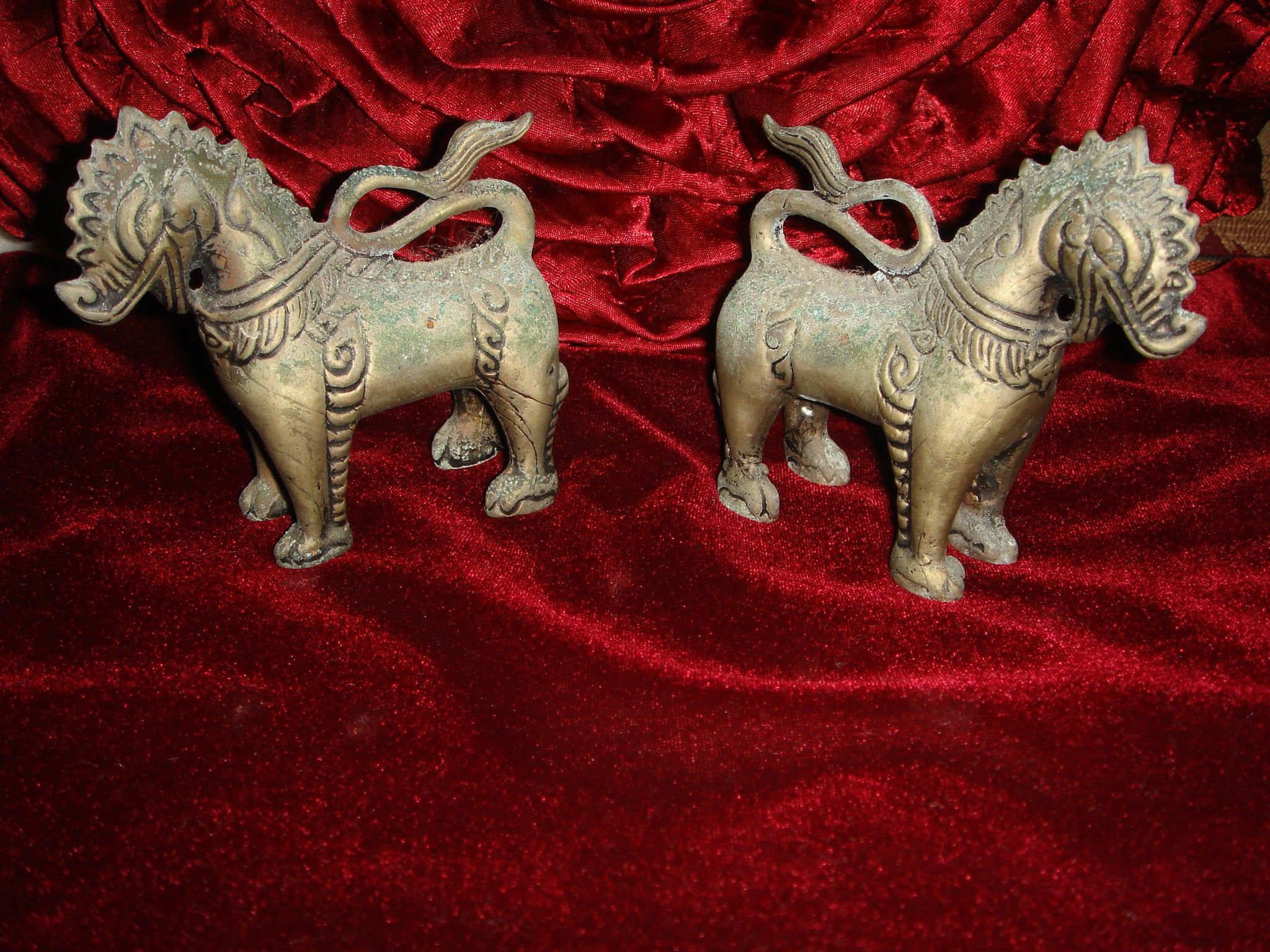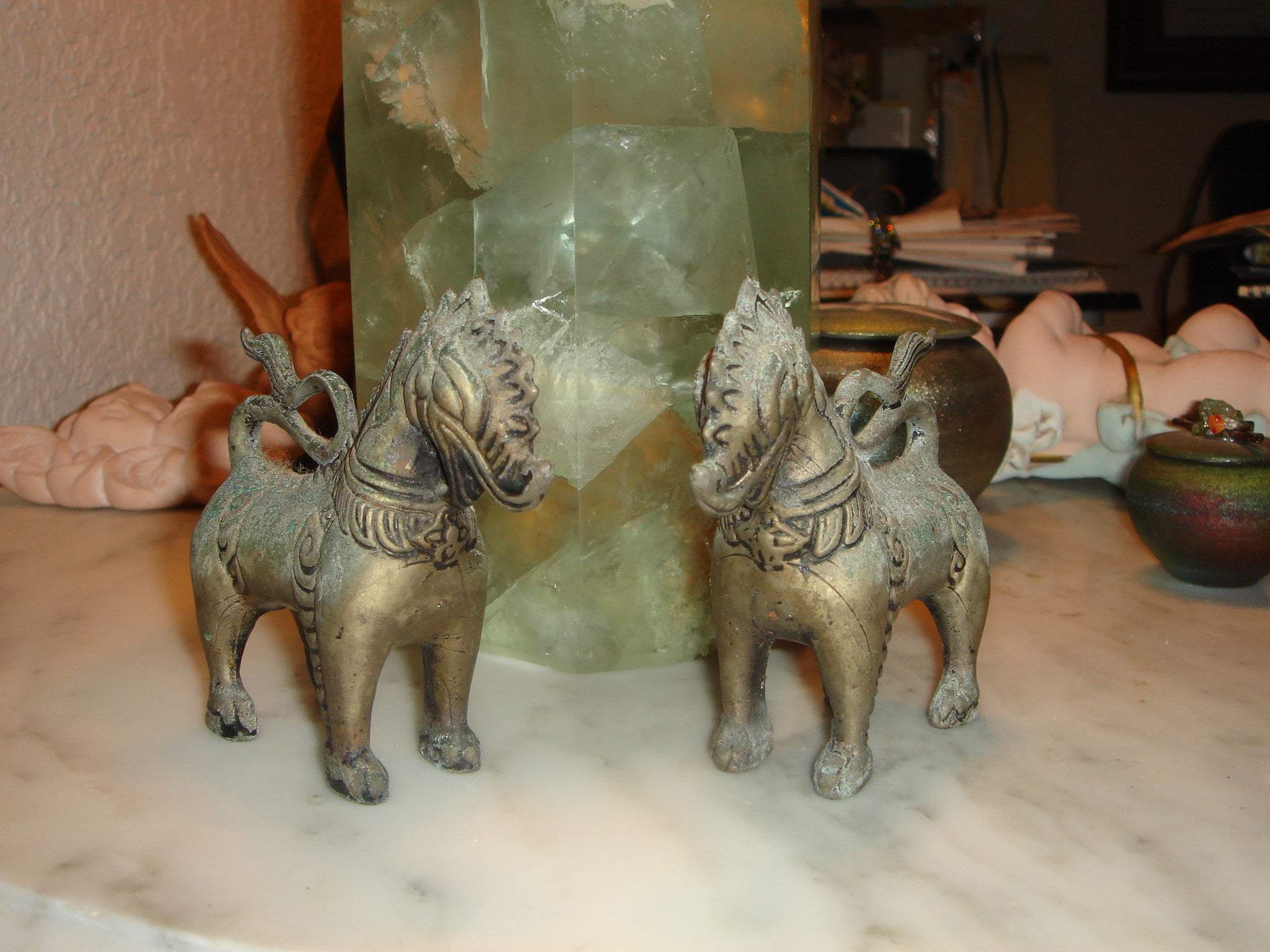 Antique Thai Bronze Guardian Singha Lions (pair)
Handsome antique pair of Thai temple protector statues. Finely cast in bronze with a subtle antique patina. Standing on four feet with magnificent detail in the flaming mane and fur on the backs of the legs. In Thai culture the lion symbolized royalty, strength, and courage. Singha are traditionally represented as royal animals; guarding important sites and temples in Thailand. They are also held as protector amulets. This pair appears to be quite old. Estimated to be at least 200 years of age, however they could be much older that. The patina indicates rather extensive history. Apparently unmarked, the statues are quite heavy, and in excellent antique condition. We note some old felt pieces on the bottom of the feet. This exquisite pair measure approximately 3 1/2" tall and 3 5/8" long. 
Under magnification, there appears to be traces of gilding and several iron pins which can be seen as small rusty points at the shoulders and temple.
A superb addition for the discerning collector of fine Asian antiques.