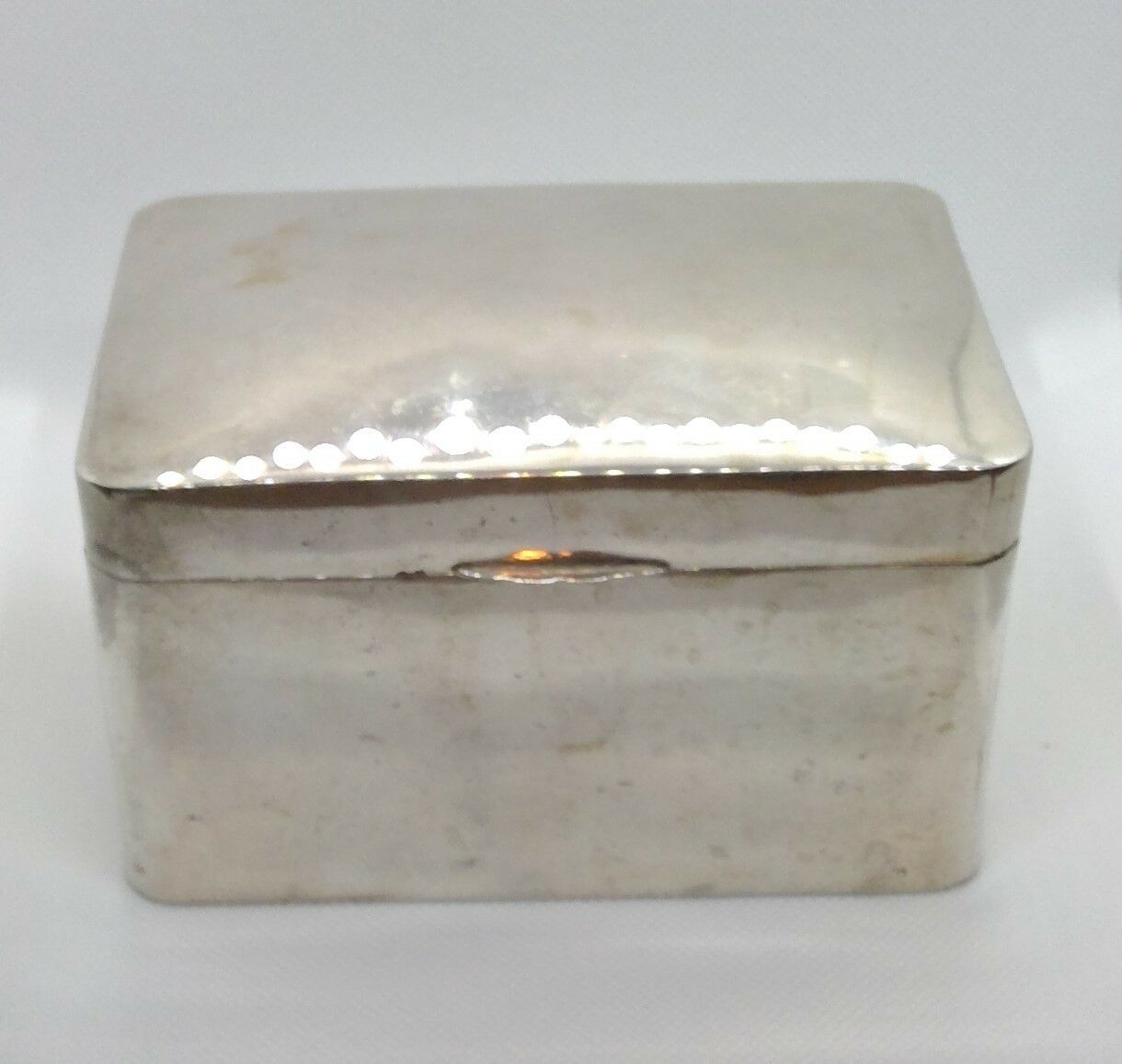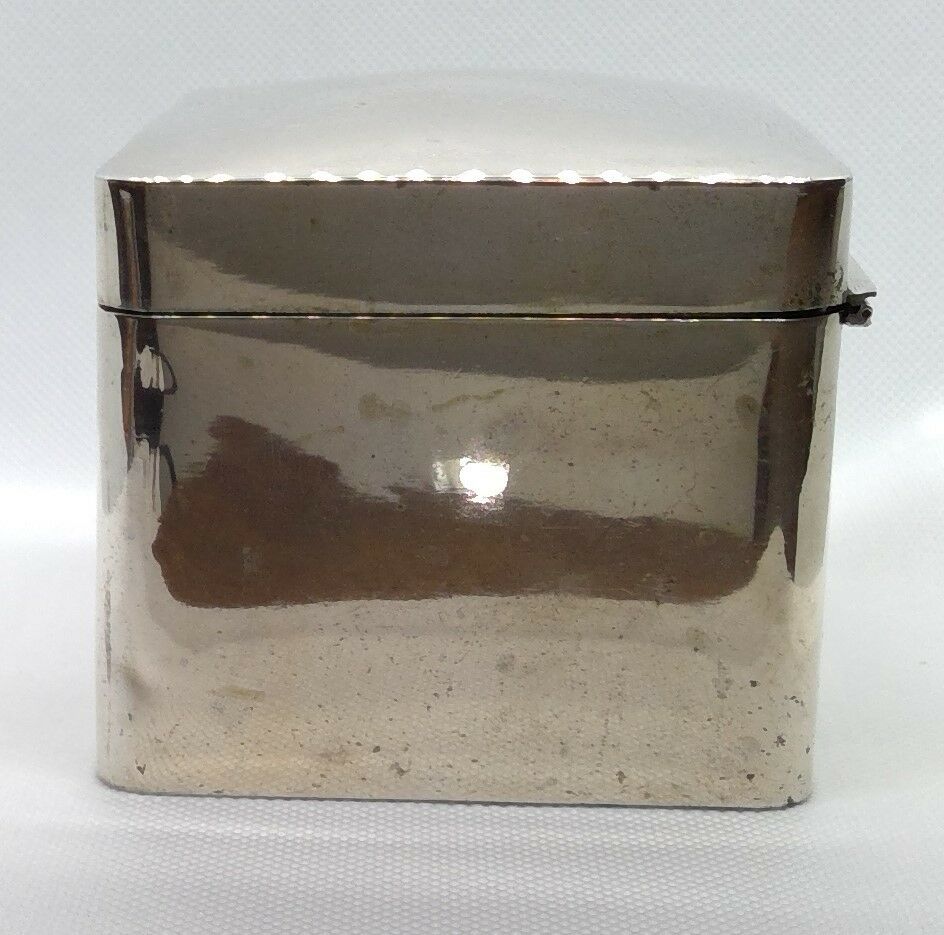 Art Deco Silver Box stamped Hestermann u. Ernst 800 Moon & Crown German Hallmark
stamped Hestermann u. Ernst 800 Crescent Moon & Crown German Hallmark
Original gilding still visible inside.
Research notes the company was still in existance after WWI, but I have found no information on the company after that time. I have also only seen examples of their work in repousse`...this is streamline, and a beautiful example of an early Art Deco Box. Personally I believe it was used as a cigarette box.  
I have provided many detailed photos. There are a few slight dents ( as is natural for silver as it is a softer metal) Minor scratching and some tarnish as I thought it best not to clean it, other than soap and water and a buff with a cloth.   
Caja de plata Art Decoestampado Hestermann u. Ernst 800 Crescent Moon y Crown German HallmarkDorado original aún visible en el interior.Pesa 340 gramos.Mide 5 "-3" -3.5 "La investigación señala que la compañía todavía estaba en existencia después de la Primera Guerra Mundial, pero no he encontrado información sobre la compañía después de ese momento. También solo he visto ejemplos de su trabajo en repousse` ... esto es aerodinámico, y un bello ejemplo de un Art Deco Box temprano. Personalmente, creo que fue utilizado como una caja de cigarrillos.He proporcionado muchas fotos detalladas. Hay algunas abolladuras ligeras (como es natural para la plata, ya que es un metal más suave) Rasguños menores y algo de deslustre, ya que pensé que era mejor no limpiarlo, que no fuera jabón y agua y un pulidor con un paño.