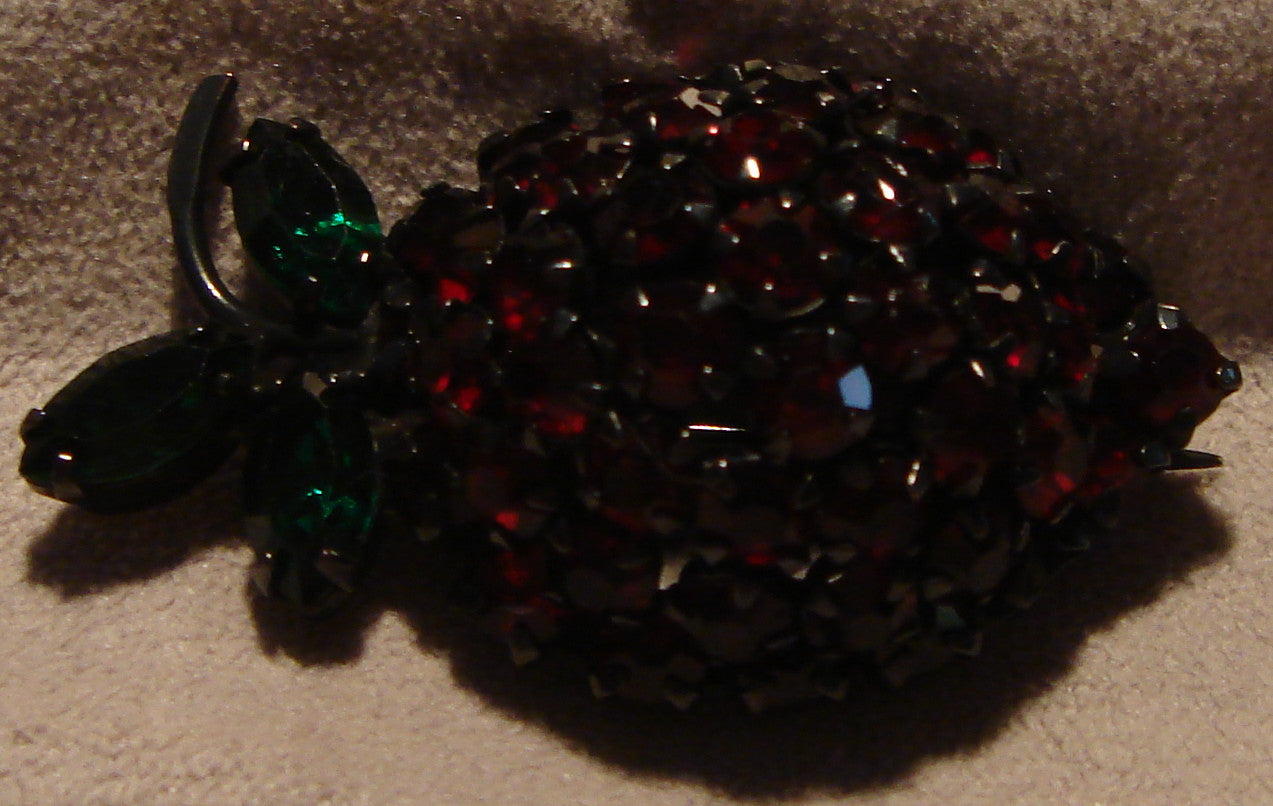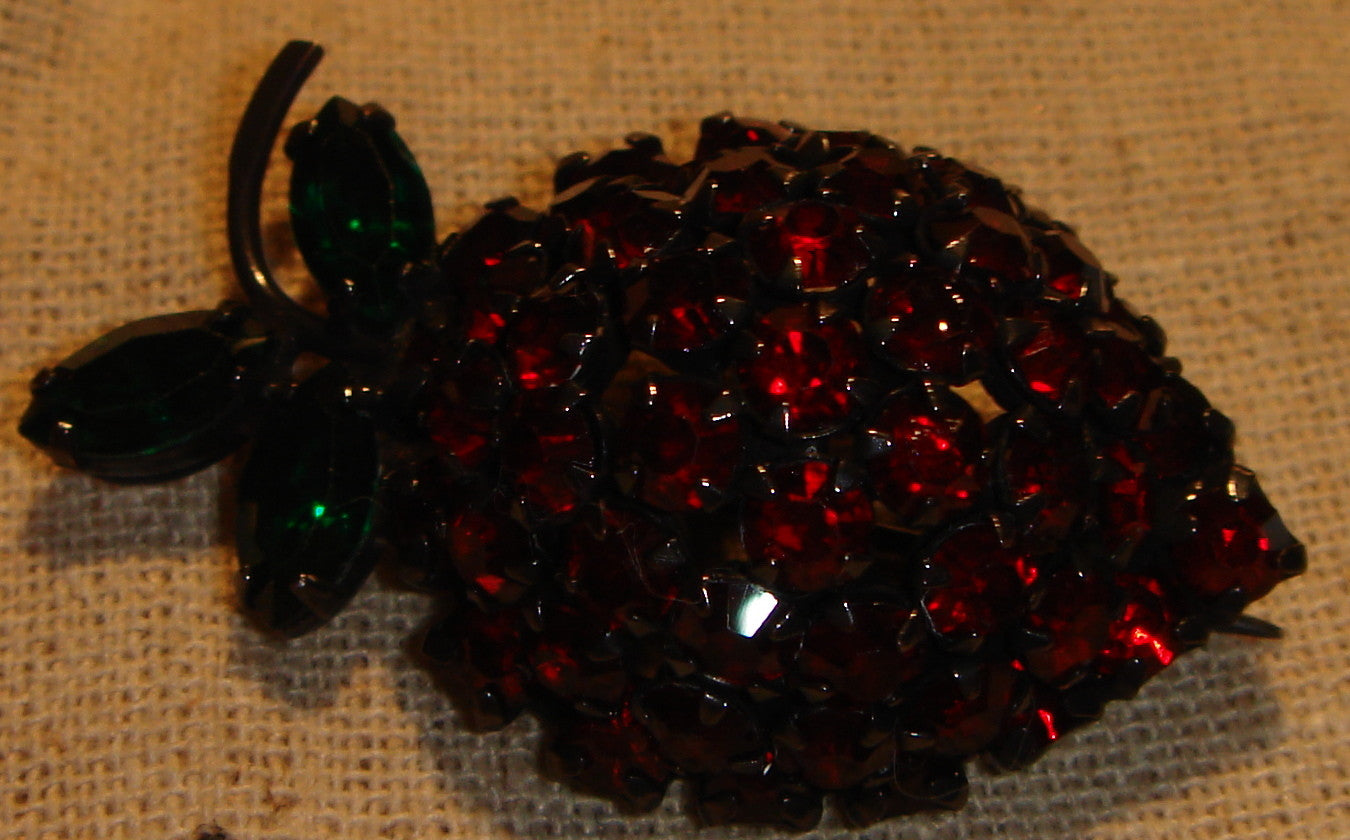 Warner "Strawberry Brooch" Vintage Fab!
Always a classic, you'll love this designer signed Warner Strawberry brooch!
The 51 rhinestones, are pave cut, deep garnet red... rich and luscious! 3 Navette shaped rich green leaves on stem, set in japanned metal, all stones are prong set. Measure 1.75" L -1" W. The stones are clear and secure. The clasp strong.
A real statement piece!
Warner is famous for their fabulous figural strawberry pins. Founded by Joseph Warner in 1950, Warner Jewelry used brilliant rhinestones often in rhodium plate, black enamel or japanned finish. They offered insects, animal figurals and floral designs. The business was active during the 1950's-1970's.