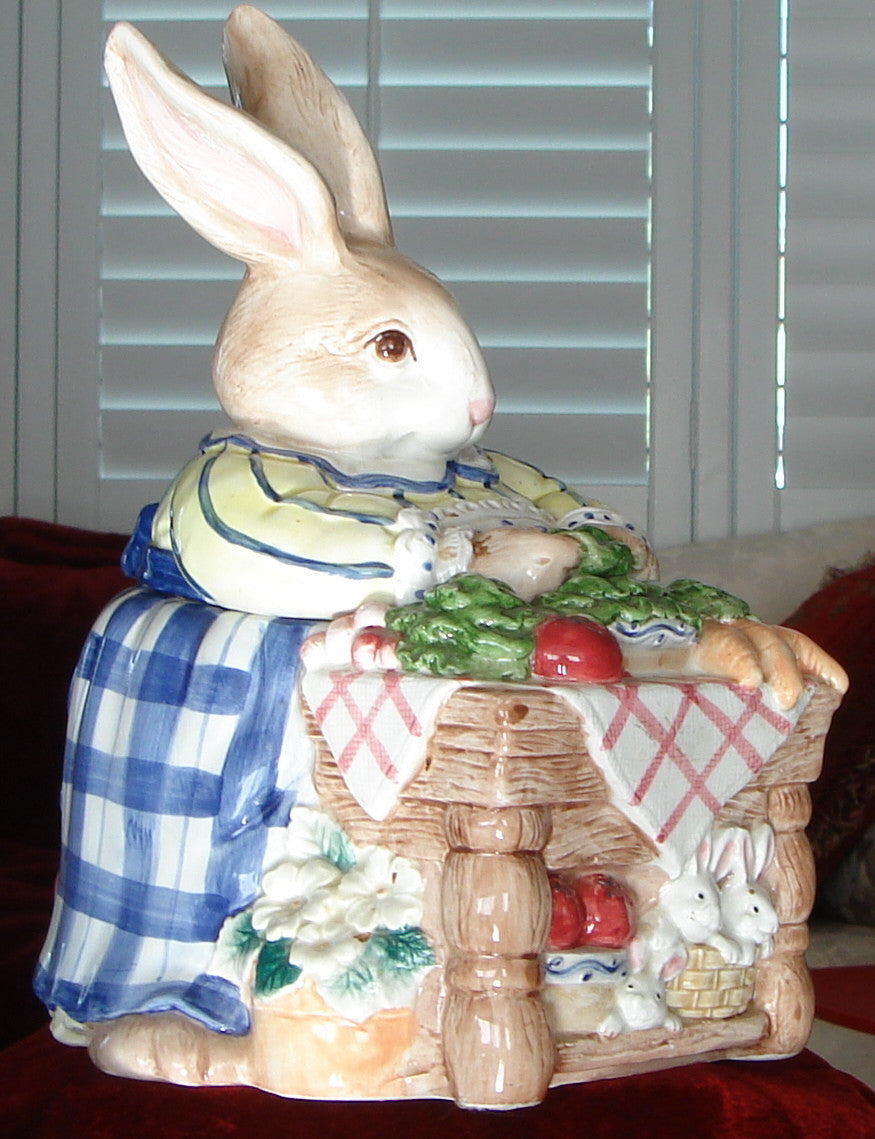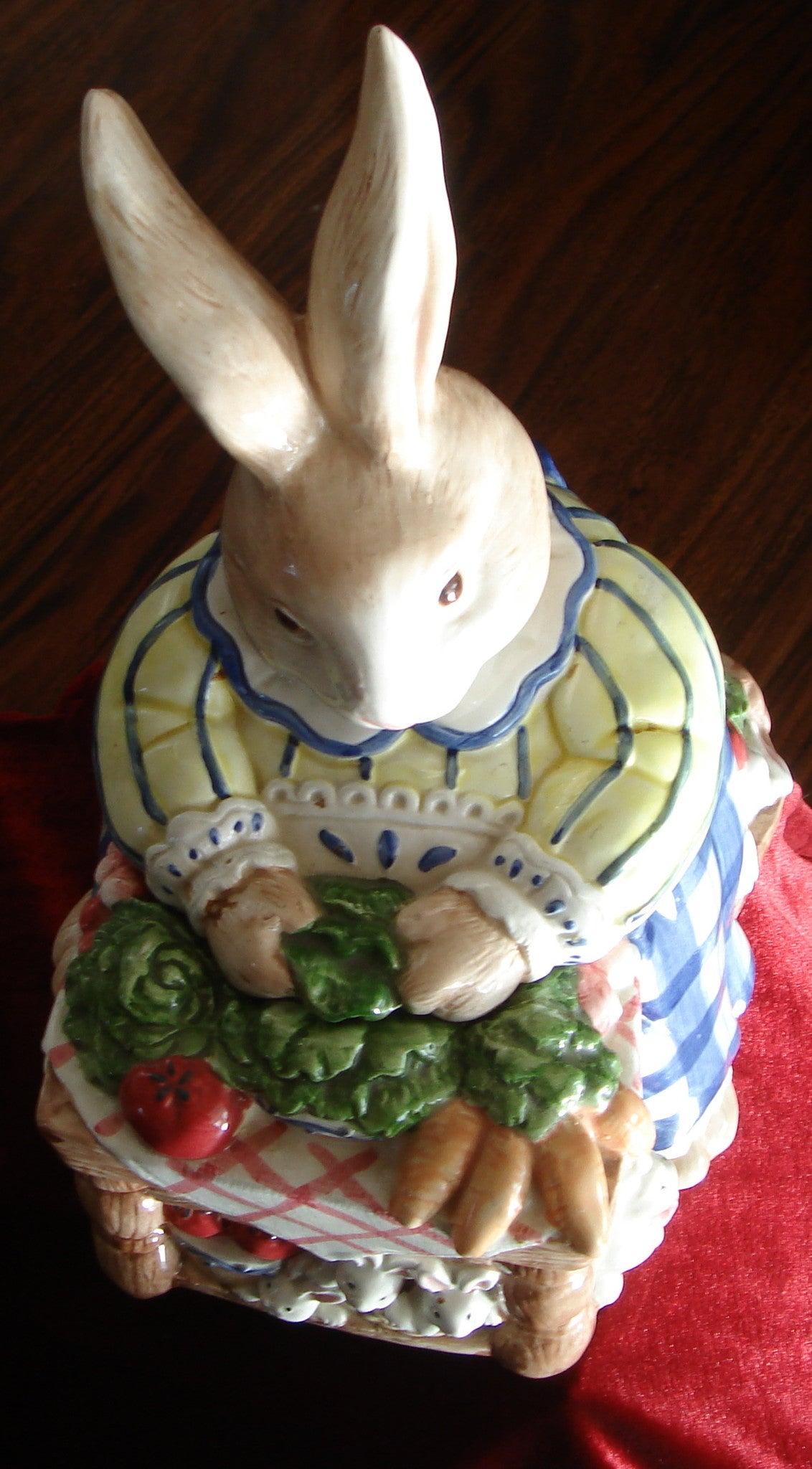 Fitz & Floyd 1993 "Mother Rabbit Preparing Dinner" Cookie Jar!
Vintage Fitz & Floyd.
11.5" - 7.5"-7"  Colourful majolica cookie jar/biscuit bin!
Isn't she wonderful! Mother Rabbit preparing dinner with the baby bunnies all over her and the preparations! Give them a biccie, Mum!
Excellent condition, no known nibbles or cracks!