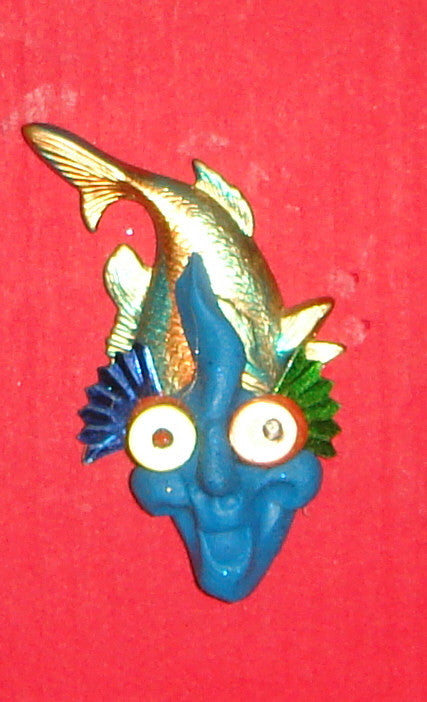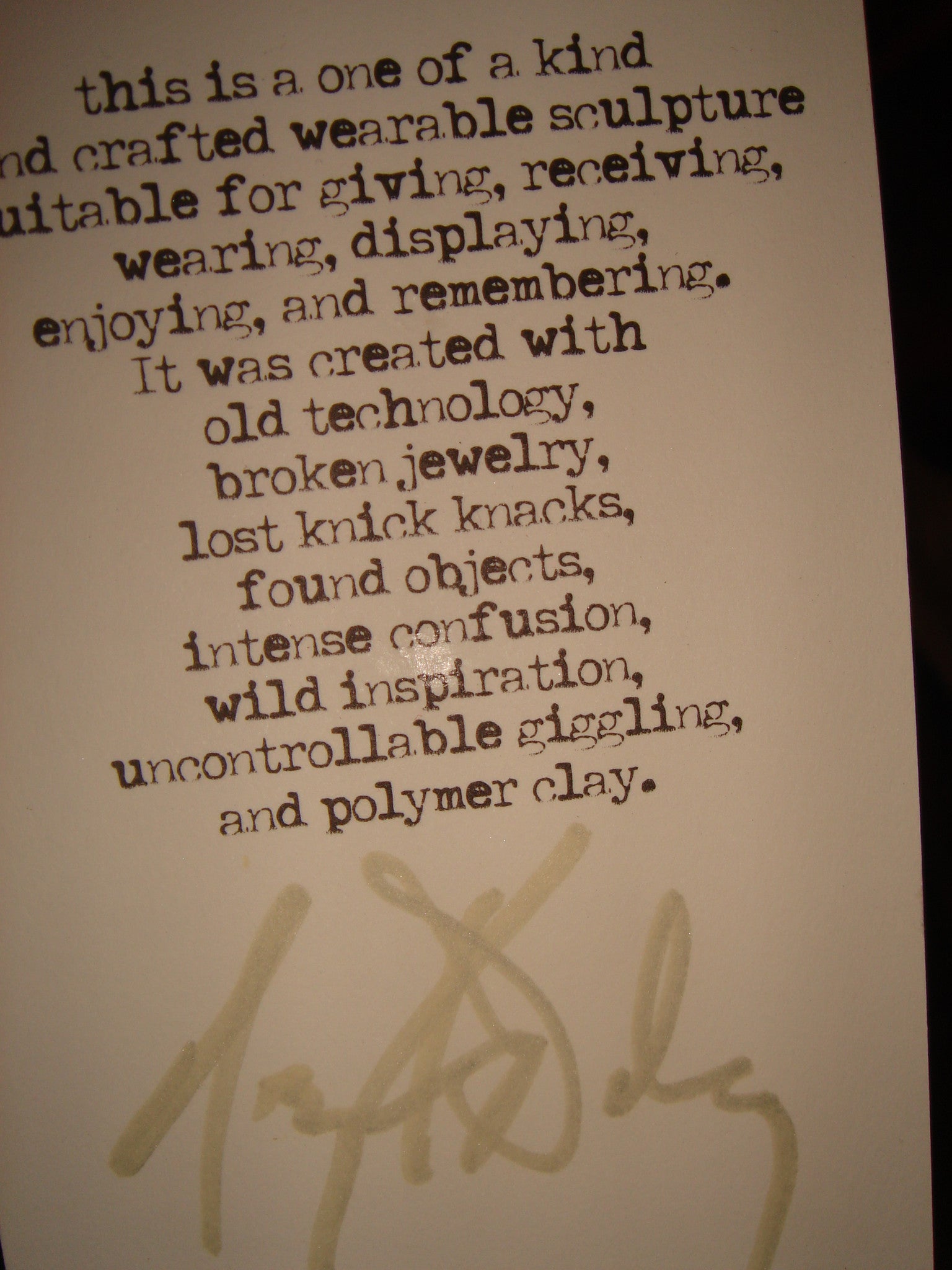 Greg Delaney Wearable Sculpture "Lil Fishy Guy" Pin.
From the mind of Greg Delaney!
Fabulously weird! Unique and colourful! Wonderfully tactile and intriguing pin.
Fishtail hat on a clown's head? or brilliant rendition of a Clown fish? :) It's "Lil Fishy Guy" ...
Gold, teal, purple, green, red and yellow colours shimmer and pop on this "Lil Fishy Guy", pin.