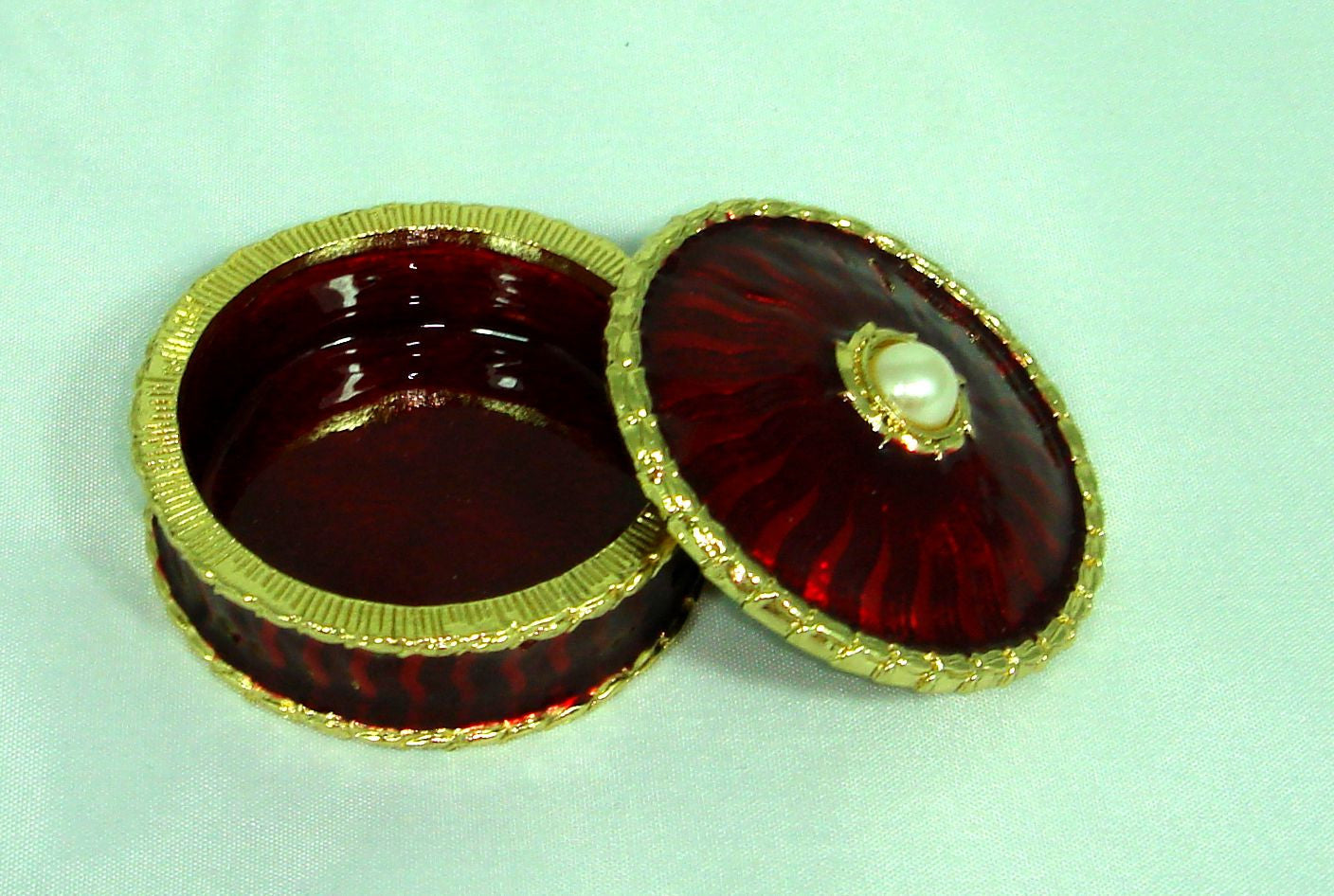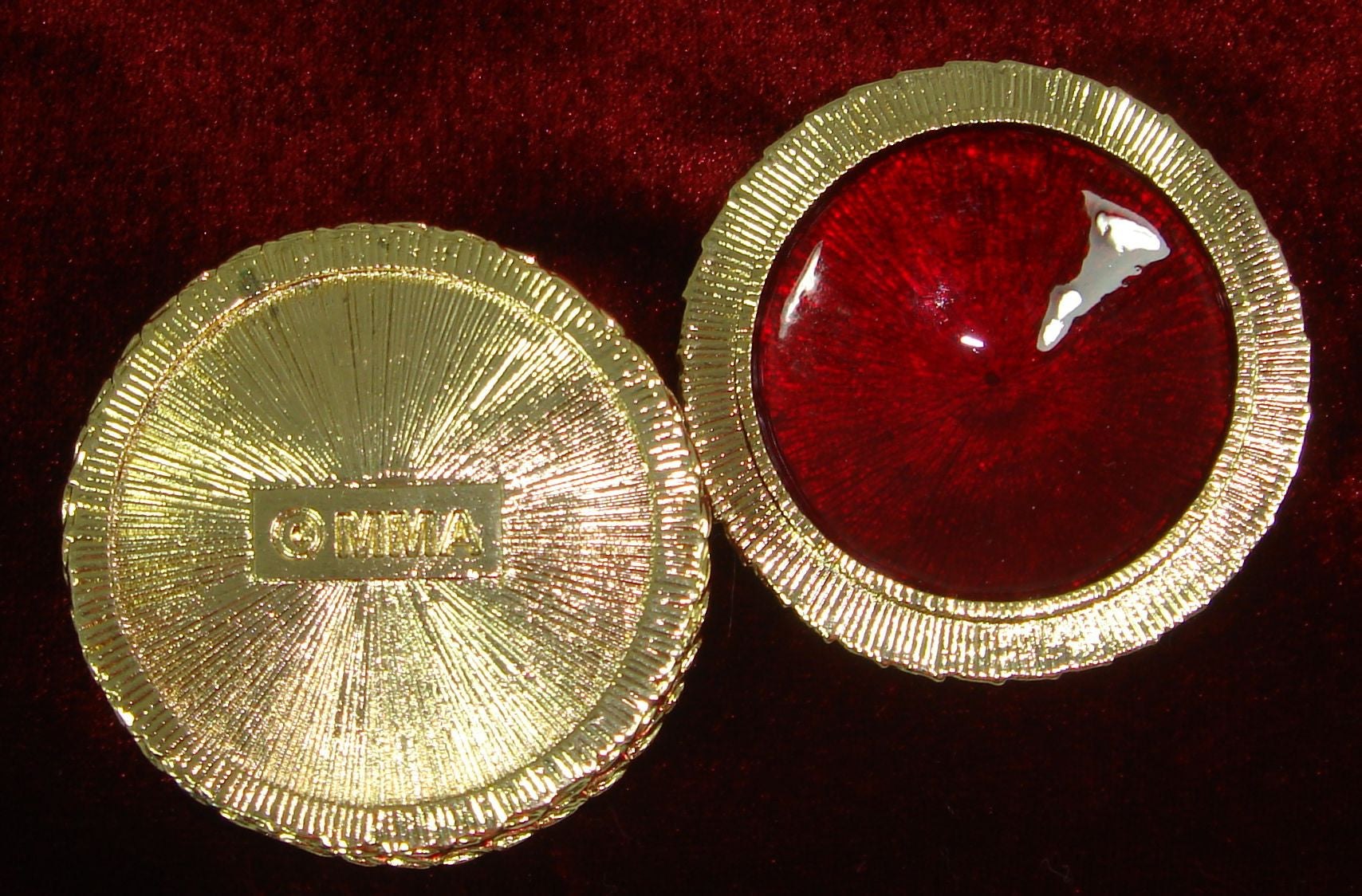 MMA Russian Imperial Laurel Keepsake Box.
Metropolitan Museum of Art Russian Imperial Laurel Accessories.
18k Gold Overlay
Hand Enameled
Glass Pearl
1 3/4" - 3/4".
In 1870 when Peter Carl Faberge` (Russian, 1846-1920) was only twenty-four years old, he took over his father's jewelry business in St. Petersburg, Russia. With the help of his brother Agathon, he cultivated the patronage of the last tow czars of the Romanov dynasty and the elite of Edwardian society. Faberge`'s studios produced a wide variety of objets d'art, including magnificent jeweled Easter eggs, jewelry, clocks, enamel cigarette cases, boxes, and frames. A master jeweler, Faberge` elevated the art of exquisite guilloche` enamel to new heights of technical excellence. The Museum's Russian Imperial Laurel Accessories are based on a miniature gold picture frame with brilliant guilloche` enamel and applied laurel swags in the Museum's collection, created by Faberge`'s studios about 1899-1908.