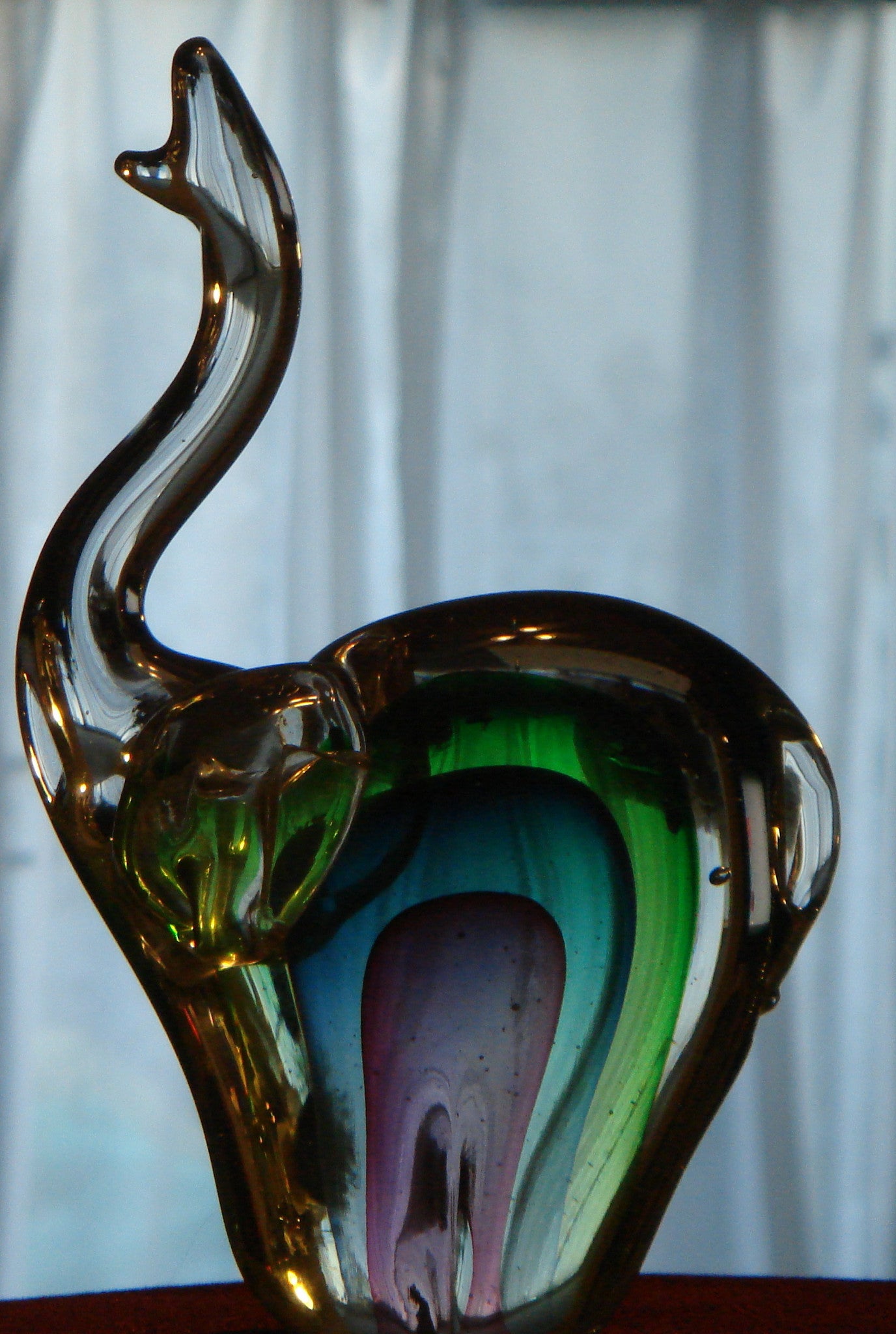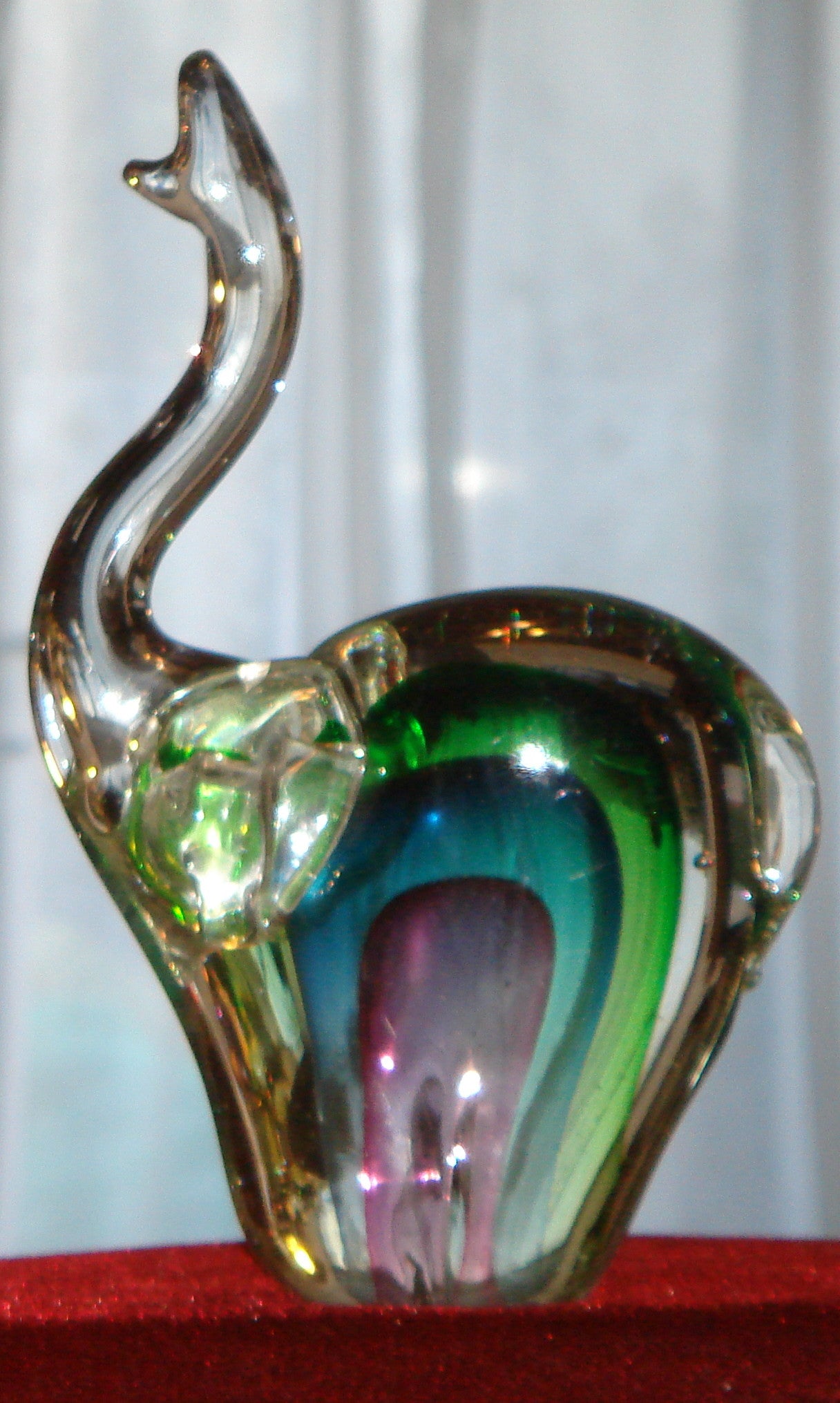 Murano "Trunk Up" Multicoloured Elephant!
Magnificant - Stunning - Murano - Elephant
Murano Glass Multicoloured Elephant. Made in Italy. 8 1/2" High 2 1/2" Wide 8 1/2" Long from tip of the raised trunk to tip of the tail. Beautiful rainbow flowing ribbons of coloured purple, blue and green glass in clear elephant body.