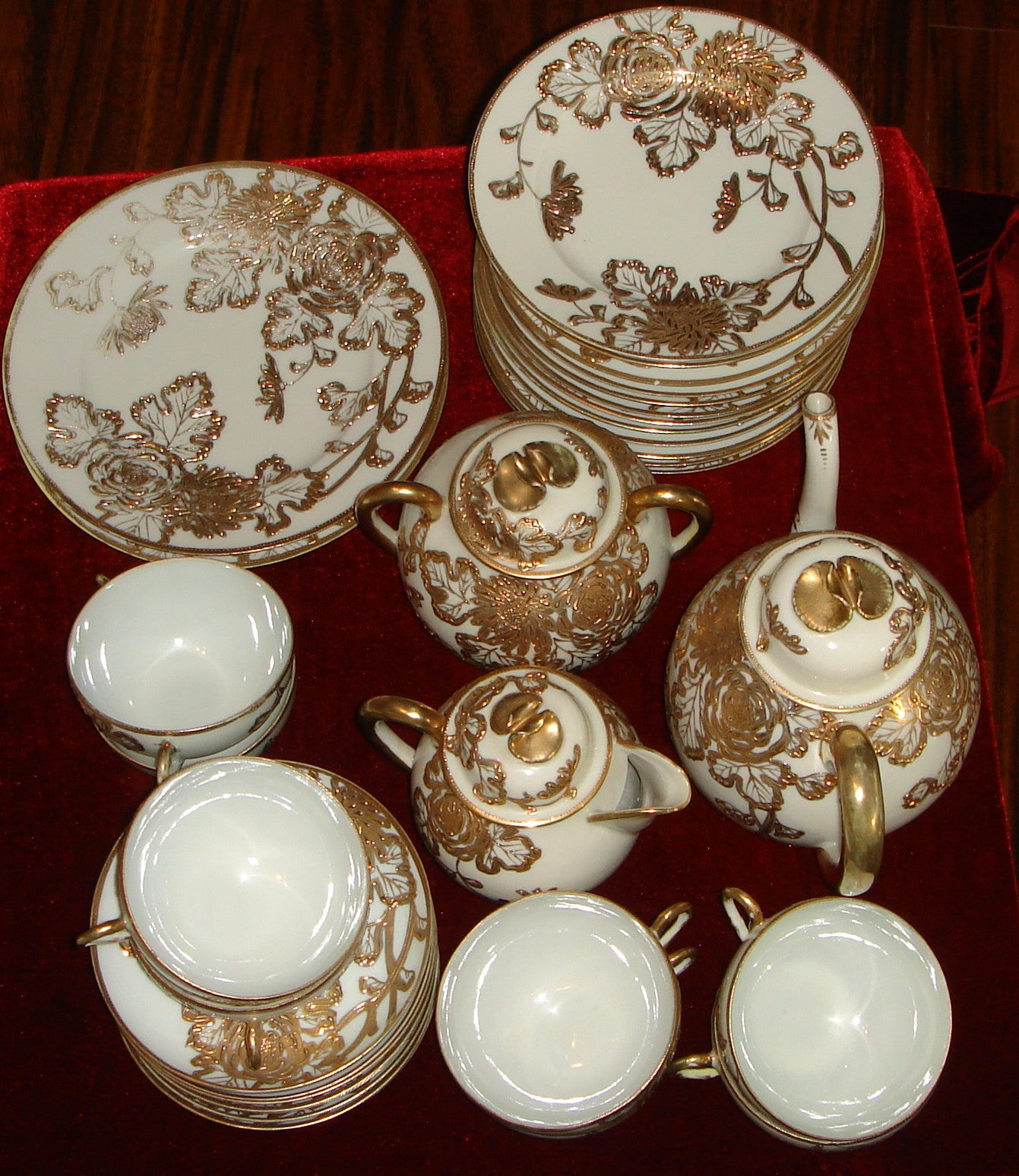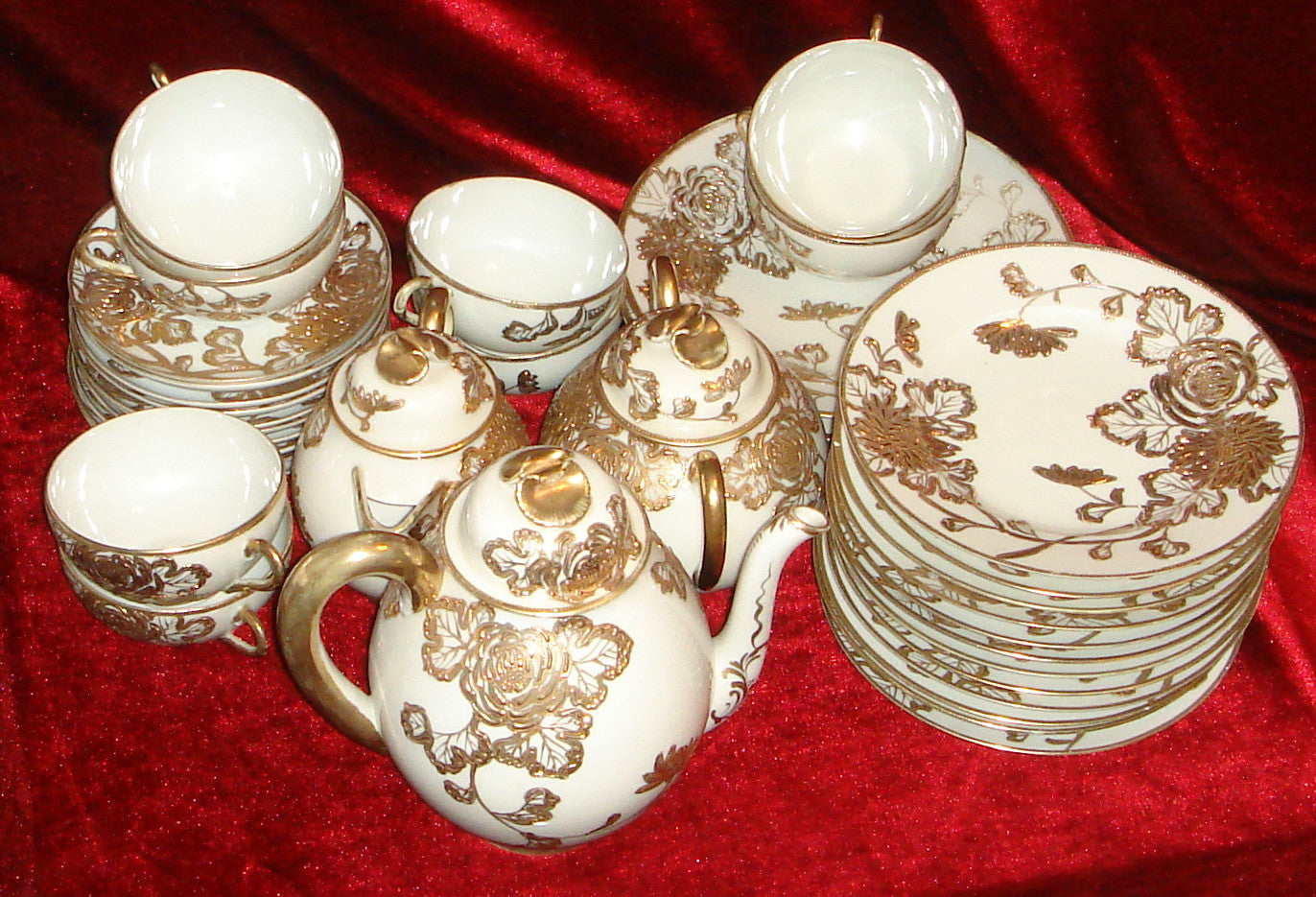 Nagoya SNB Nippon! 1890 - 1921 "Chrysanthemum"
Lovely delicate gold on white hand gilded Tea Service for 8!
This tea service is very old and still very beautiful! Very thin porcelain with heavy gold painted chrysanthemums and foliage.
There are 50 pieces all together - full service for 8 -with 2 bonus saucers(great condition, just extra) and 2 back up sandwich/dessert plates with issues(small chip with short fine crack and some of the gilded dots have come away) The 2 serving plates both show the gold worn in one area of each plate, perhaps from carrying...This is not unusual for Nippon of this age, and only slightly shows, as the chrysanthemums and foliage are raised in the porcelain!
The lidded teapot, sugar bowl and creamer are all perfect other than some wear on the gold handles and lids. No chips, cracks or nibbles! While there is some wear on the heavily gilded areas it is only minor and consistent with it's age!
 SNB Nippon was produced during the "Nippon Era". 1890 - 1921. Nagoya is a city in Japan on the Pacific coast near Honshu. SNB is the maker's mark, and Nippon translates to "Japan".