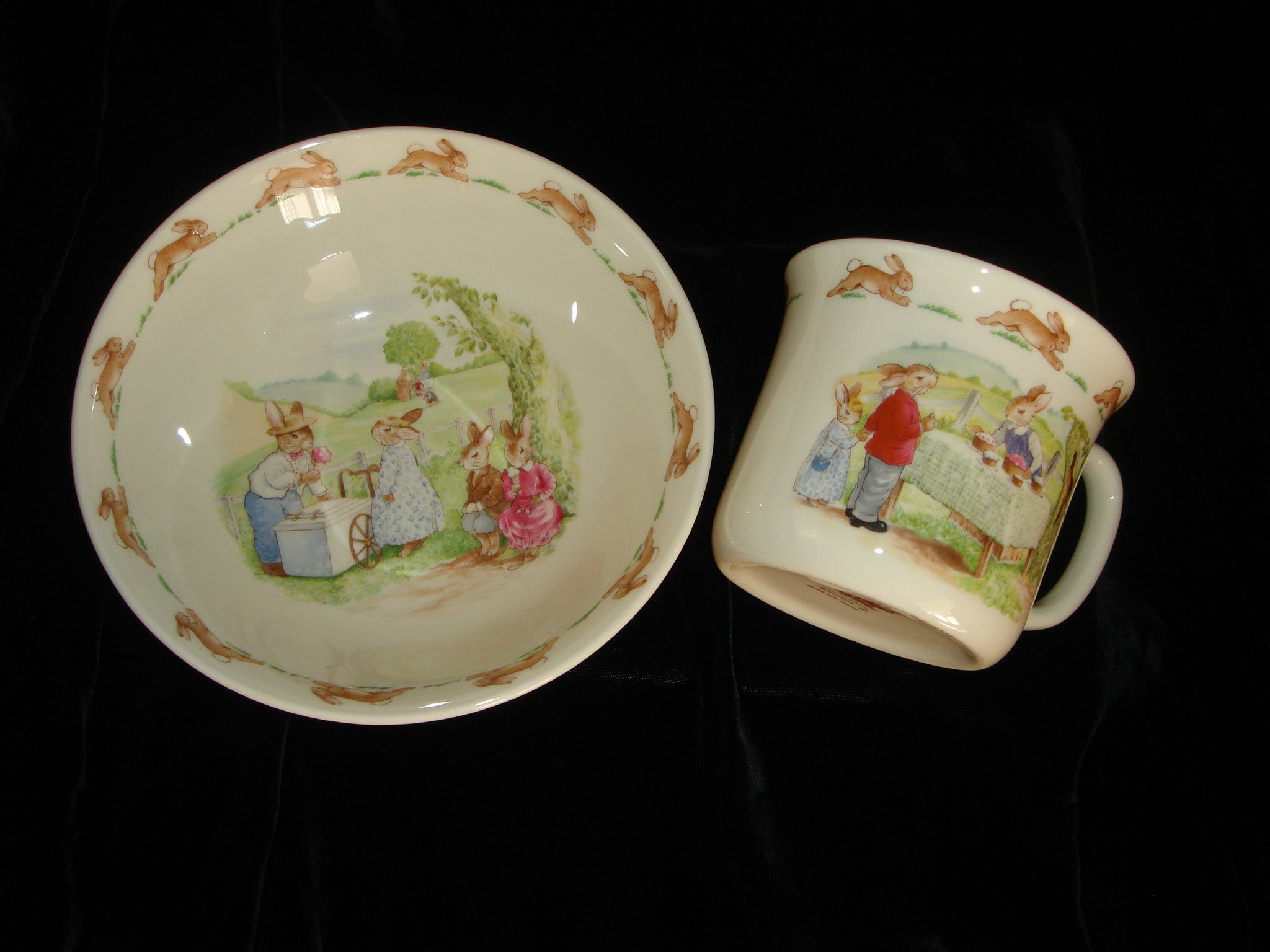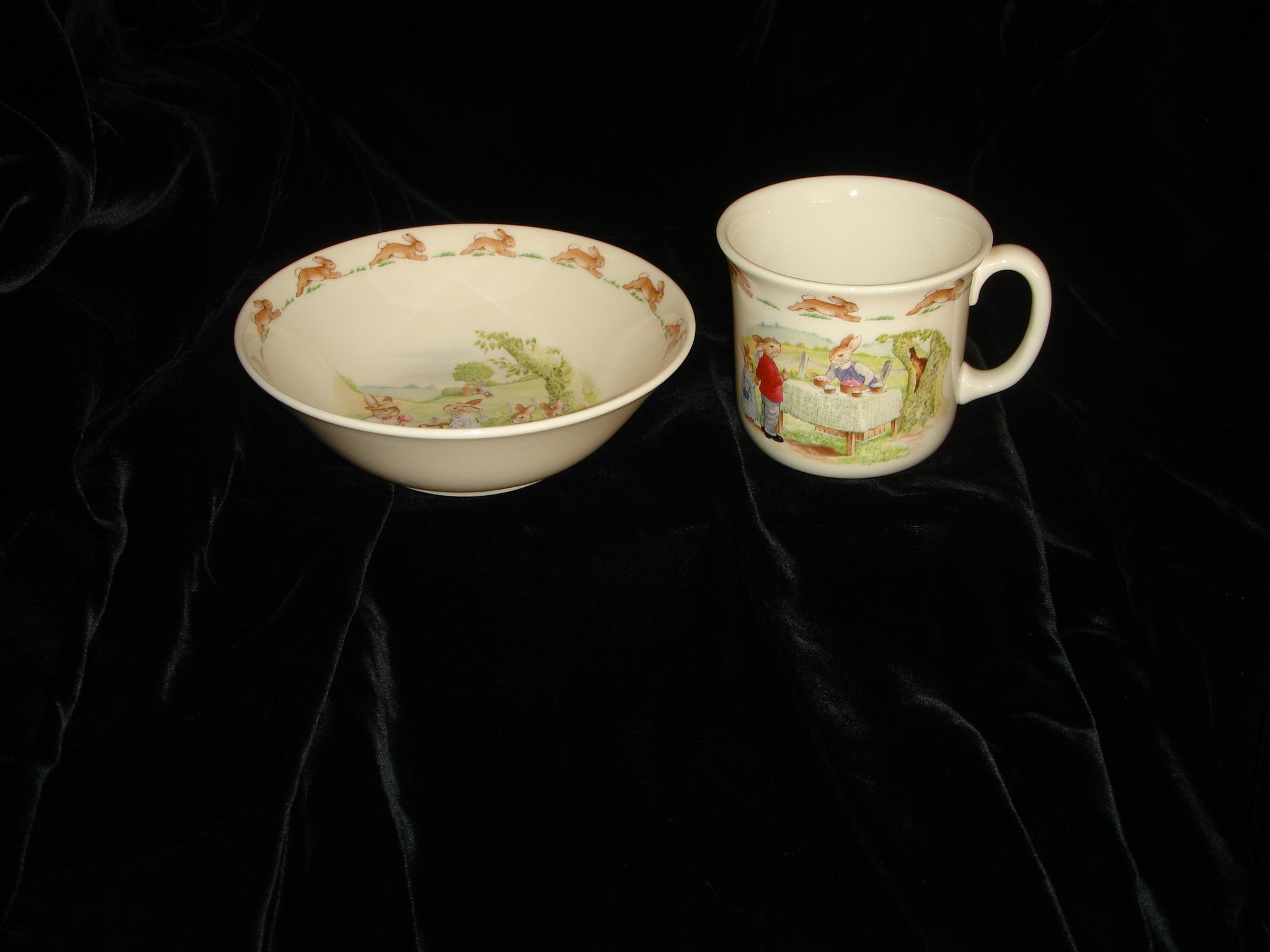 Royal Doulton Bunnykins - "Cake and Ice Cream"- 2 - piece, Baby Set.
Vintage Royal Doulton, Bunnykins Baby Set. Brightly coloured mug and bowl set, with two lovely outdoor scenes. Pristine condition, appears unused.
The chinaware line originated with artwork by Barbara Vernon Bailey, the daughter of Cuthbert Bailey, general manager of Doulton during the 1930s. Unbeknownst to the public, Vernon was not a professional illustrator, but a nun in the Augustinian Canonesses of the Lateran.
Introduced in 1934, Bunnykins tableware depicted Mr. and Mrs. Bunnykins and other rabbits dressed in human clothing, in colourful rural and small-town English scenes, transfer-printed on white china. The earliest pieces, signed by Vernon, are quite rare and highly prized. Bunnykins china was used by Princess Elizabeth and Princess Margaret and thus became a popular present given as christening and birthday gifts in middle-class English homes.
Components: Baby Plate/Bowl, 2-Handled Mug.
Fine China Dishwasher/Microwave Safe.