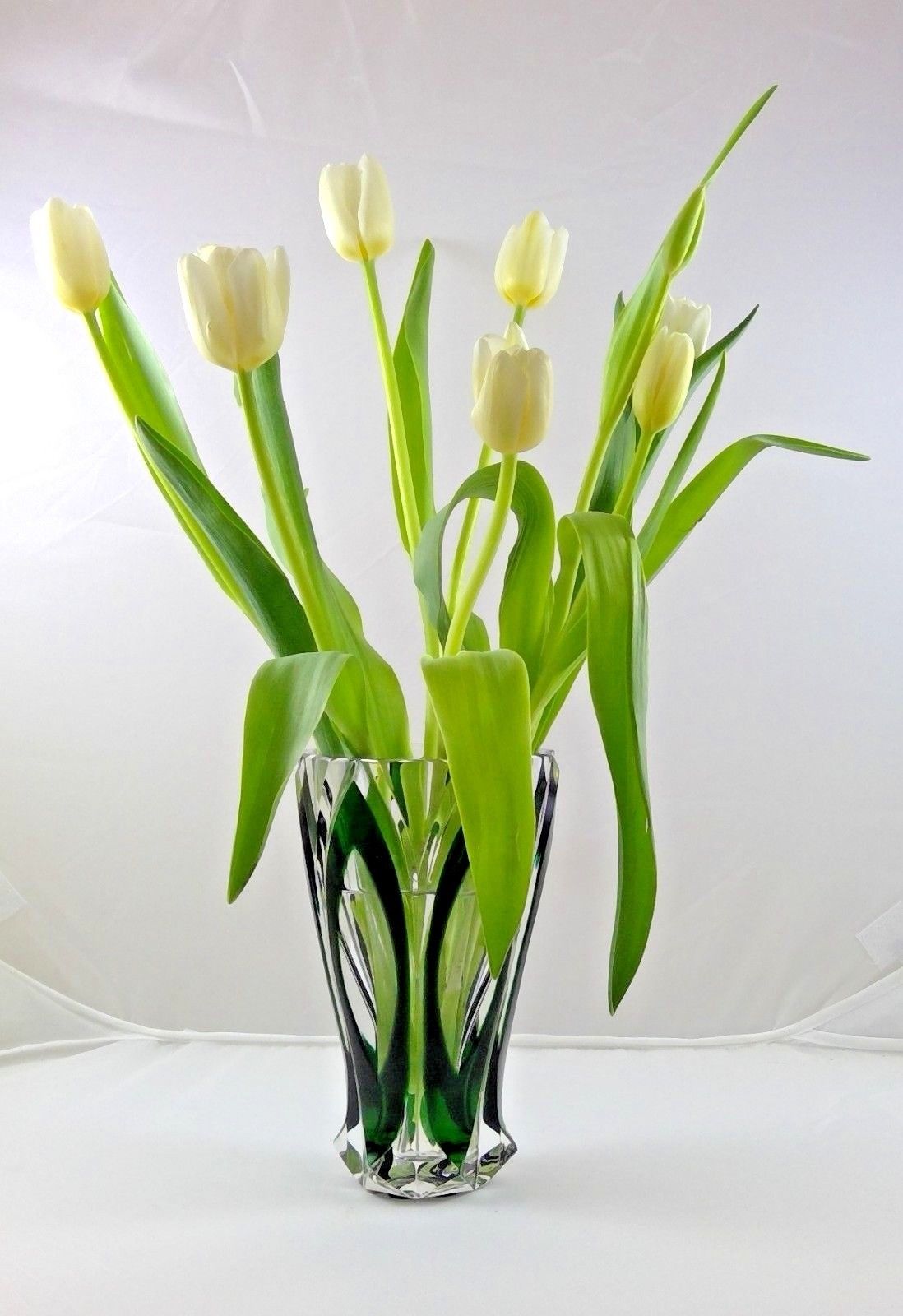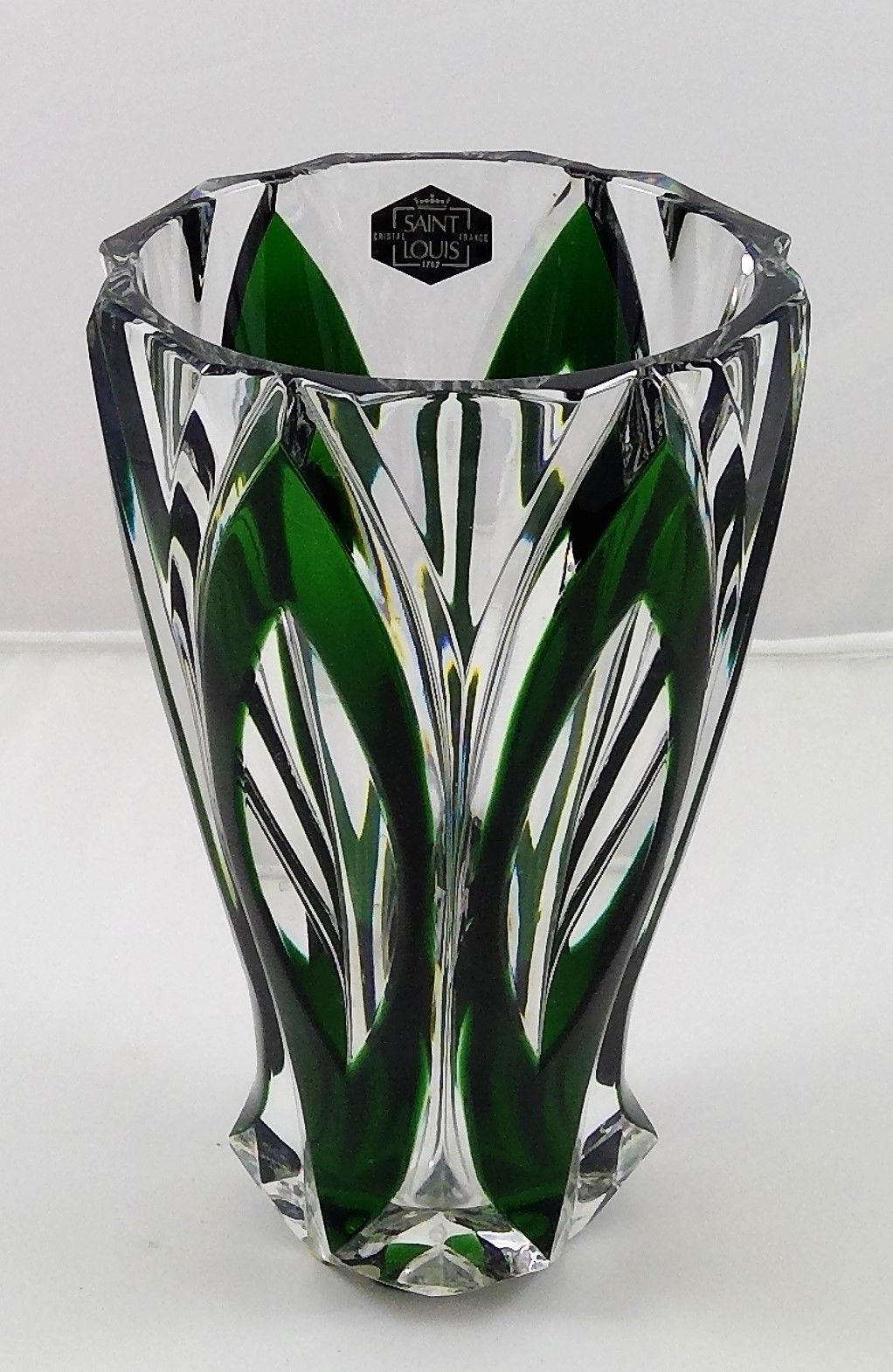 Saint Louis French Crystal Art Deco 1930-1940's Green cut to Clear 7" - 4" Vase
French Saint Louis Crystal Green Cut Crystal Vase is an exquisite translucent true green cut to clear vase by Saint Louis Crystal France.
This signed Saint Louis handblown crystal vase is a perfect example of the company's incredible workmanship.
The thick, handblown crystal blank is cut in a complex geometrically perfect pattern of alternating marquise diamonds of dark green contrasting with brilliant clear crystal, finished in points beneath the diamonds. These points are sharp and show some wear under magnification.
Perfect filled with flowers or standing alone as a decorative showpiece, this vase is executed in an unusual and desirable color.
This luxurious crystal vase sparkles brilliantly under a light and would look stunning in your curio or china cabinet. Still has fully intact Saint Louis Sticker and is etched on bottom with Saint Louis, Christal, France trademark. Some shelf wear on bottom. 1 tiny rough spot mid vase. My fingers detect a slight tiny abrasion inside one of the diamonds...I believe it's integral to the original piece possibly an air bubble...photos provided show close ups.
El florero francés Saint Louis Crystal Green Crystal Cut es un exquisito y traslúcido verdadero jarrón verde a claro de Saint Louis Crystal France. Este firmado jarrón de cristal soplado a mano de Saint Louis es un ejemplo perfecto de la increíble mano de obra de la compañía. La gruesa pieza de cristal soplado a mano se corta en un complejo patrón geométricamente perfecto de diamantes marquesa alternos de color verde oscuro que contrastan con el cristal transparente brillante. Perfecta, llena de flores o sola como una pieza decorativa, este jarrón se ejecuta en un color inusual y deseable. Este lujoso jarrón de cristal brilla brillantemente bajo una luz y se verá impresionante en su gabinete de curiosidades o porcelana. Todavía tiene el adhesivo Saint Louis completamente intacto y está grabado en la parte inferior con la marca registrada Saint Louis, Christal, Francia. Algún estante de desgaste en la parte inferior. 1 jarrón pequeño en punto medio Mis dedos detectan una pequeña abrasión dentro de uno de los diamantes ... Creo que es parte integral de la pieza original posiblemente una burbuja de aire ... las fotos que se muestran muestran primeros planos.
Medidas 7 "-4"