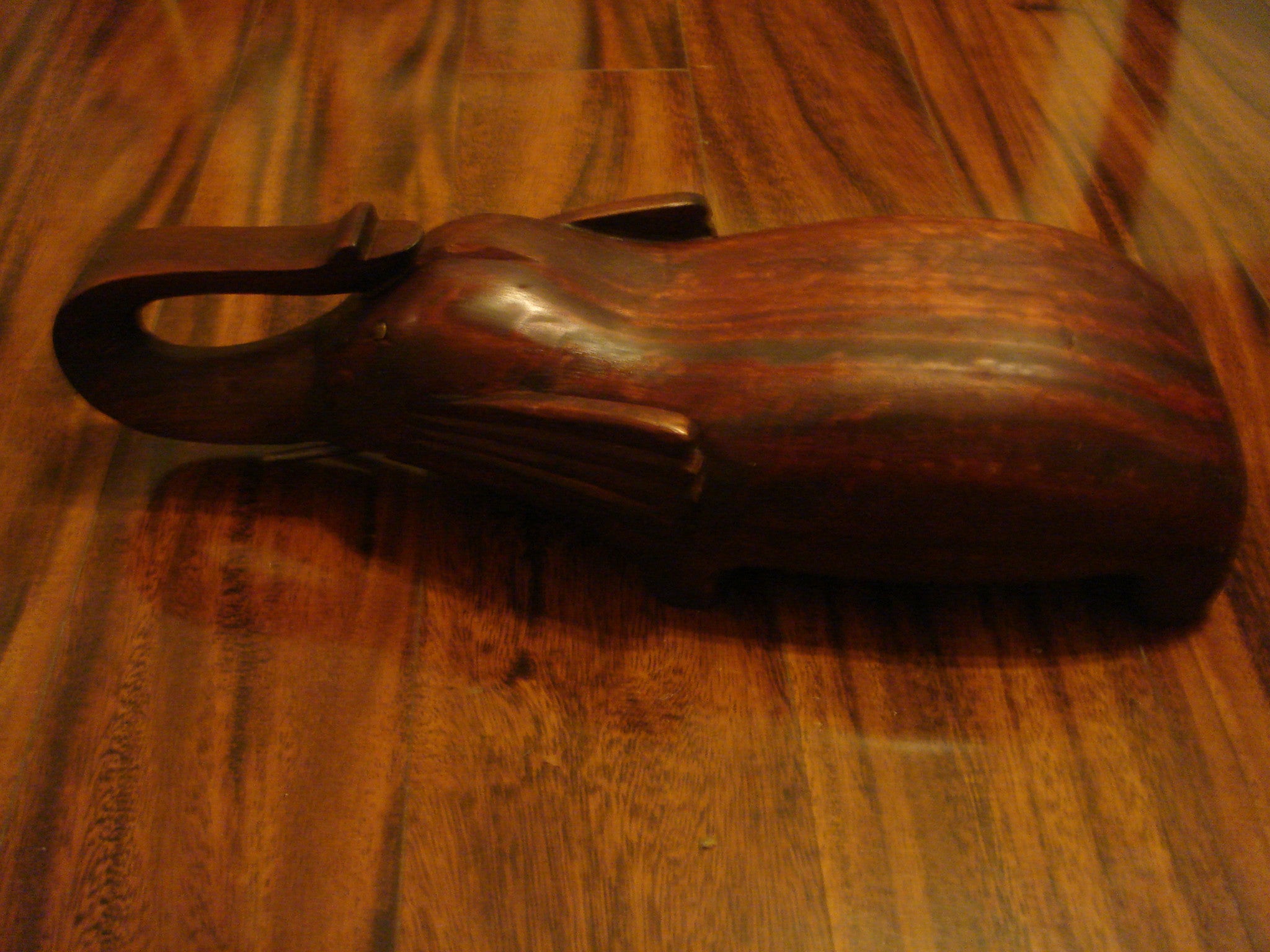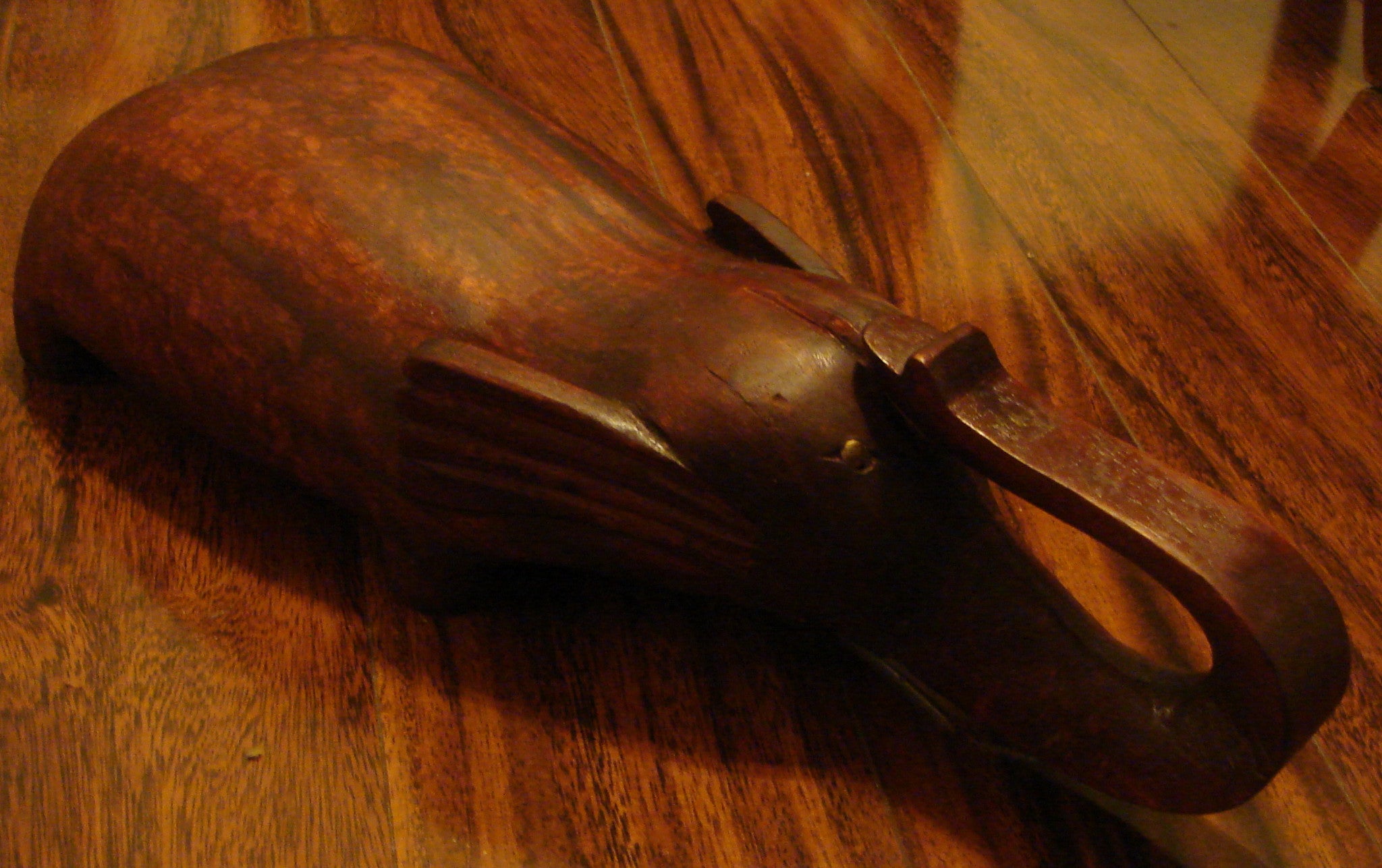 Vintage Carved Elephant Opium Pillow.
A vintage example of a classic Chinese Opium Den Pillow – rare, because of its large size and the fact that it is hand carved wood. Most pillows are ceramic and much smaller. This is the only one I've seen carved as an elephant. The eyes and tusks are created from only 2 very long iron nails.
In days gone by, there were opium dens where opium users would purchase the drug and then recline in order to smoke their pipes and inhale the vapors.  They would then drift in and out of consciousness.  The pillows kept their heads stable.
This dark wood carved pillow is 16.5" long, 4.5" tall, and 5.5" deep. It's darkly stained but shows wear on top...