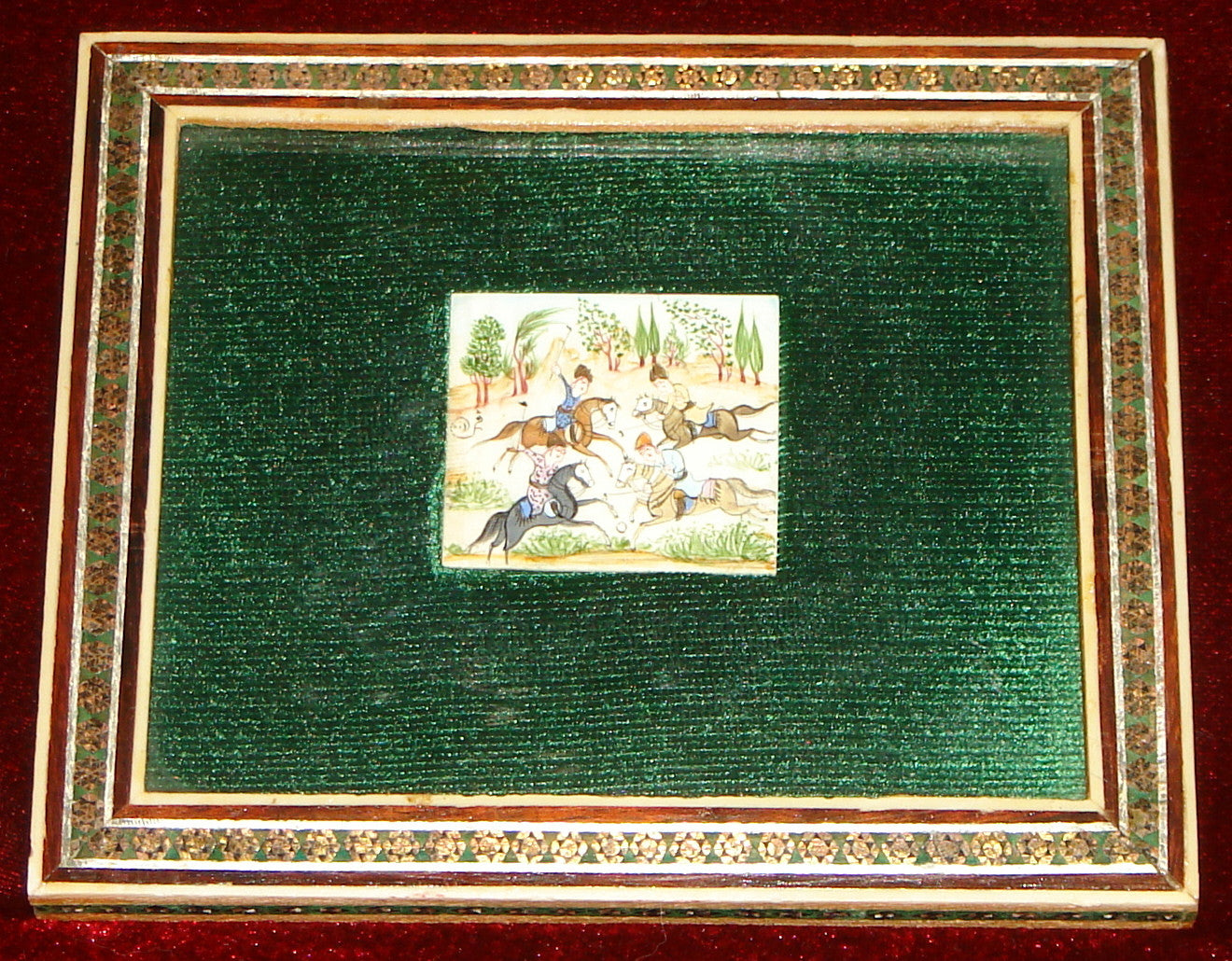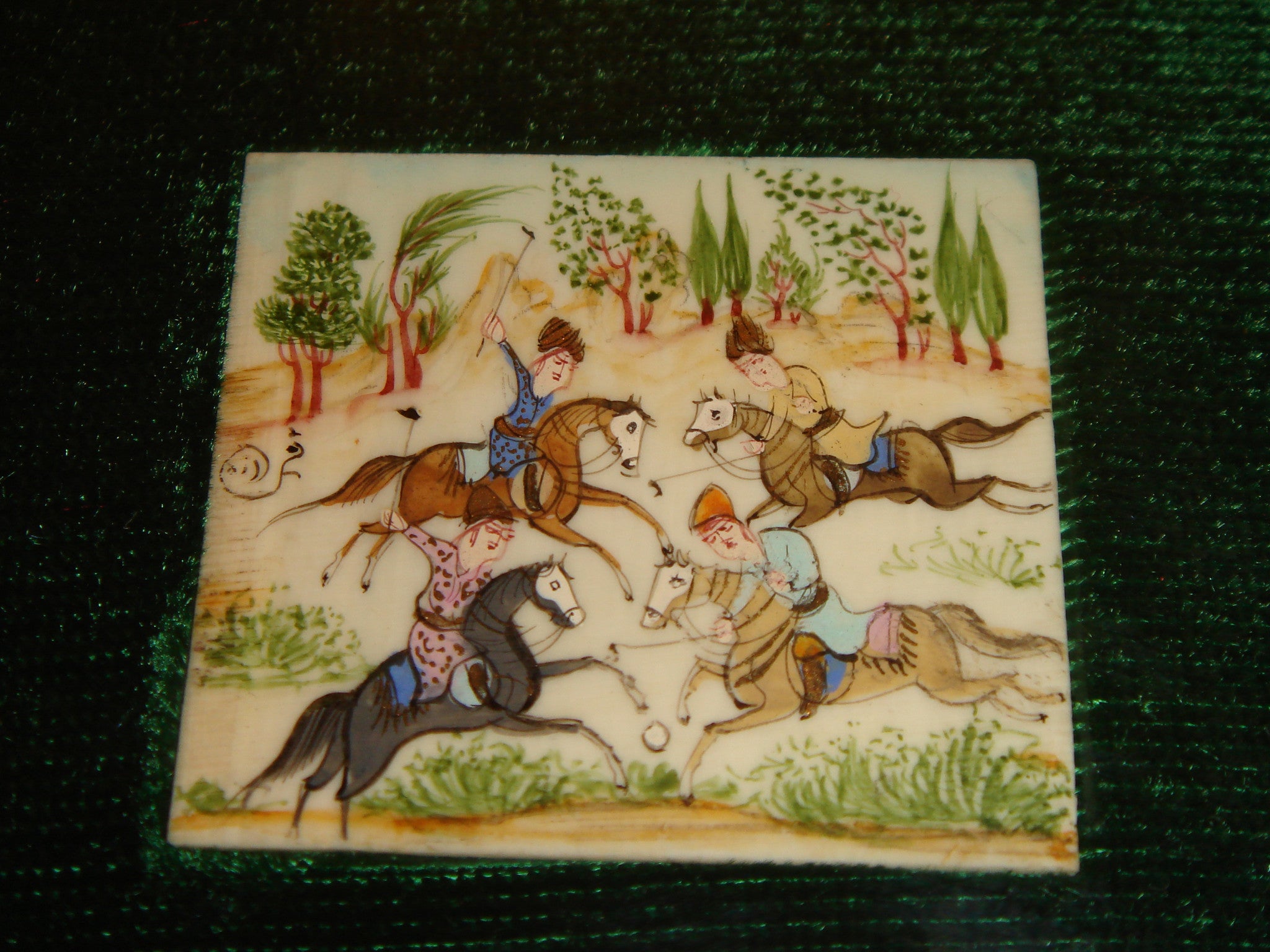 Vintage Middle Eastern Micro mosaic Framed Bone Painting.
Colourful Middle Eastern horsemen depicted playing a fierce game of polo!
Centered on a base of green velvet and framed in a gorgeous micro mosaic marquetry Khatam frame.
Very elaborate with lovely rows of stars/florals and inner and outer edges.
Framed painting - 4.5" - 5.5"
Bone painting.