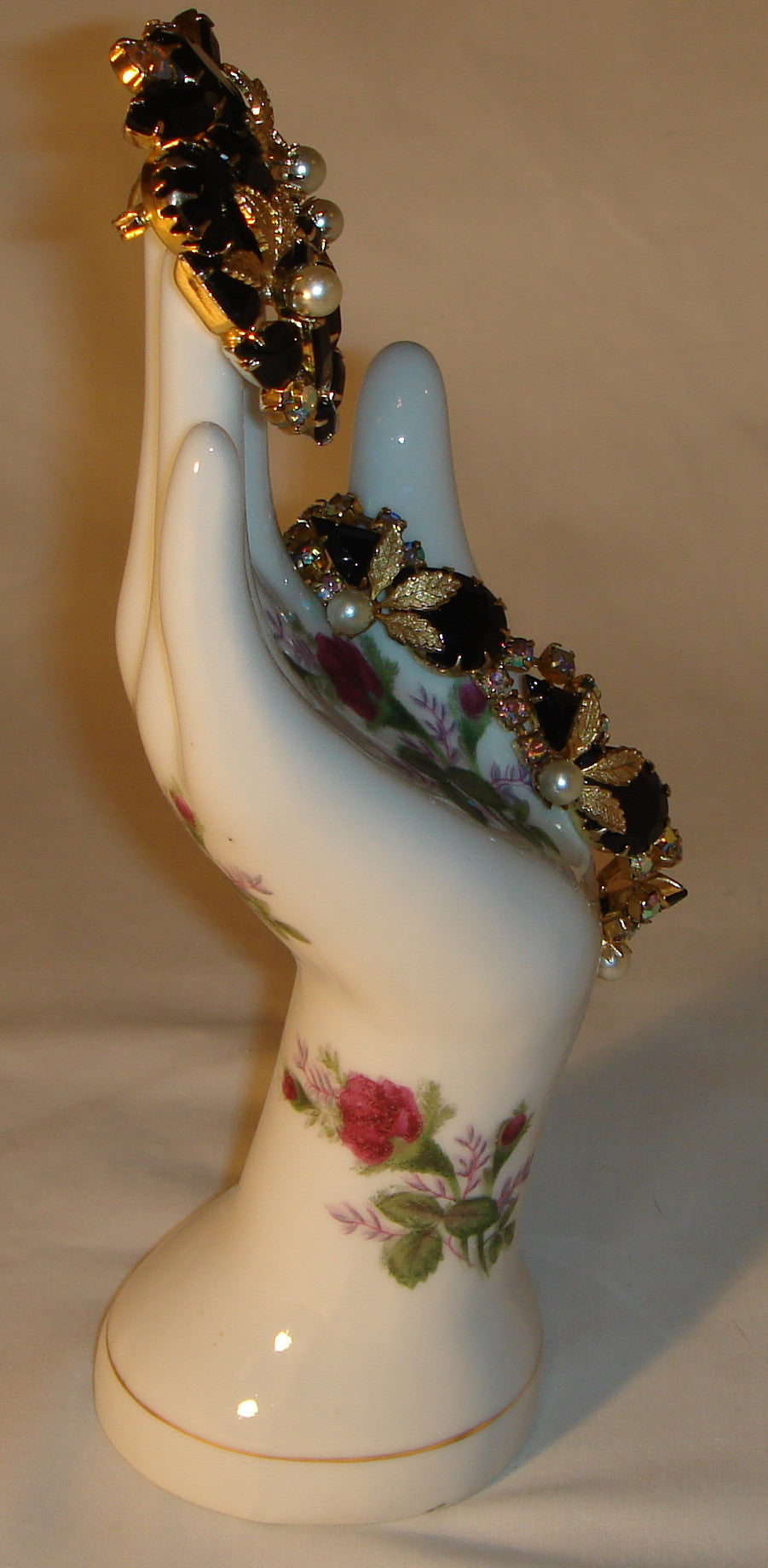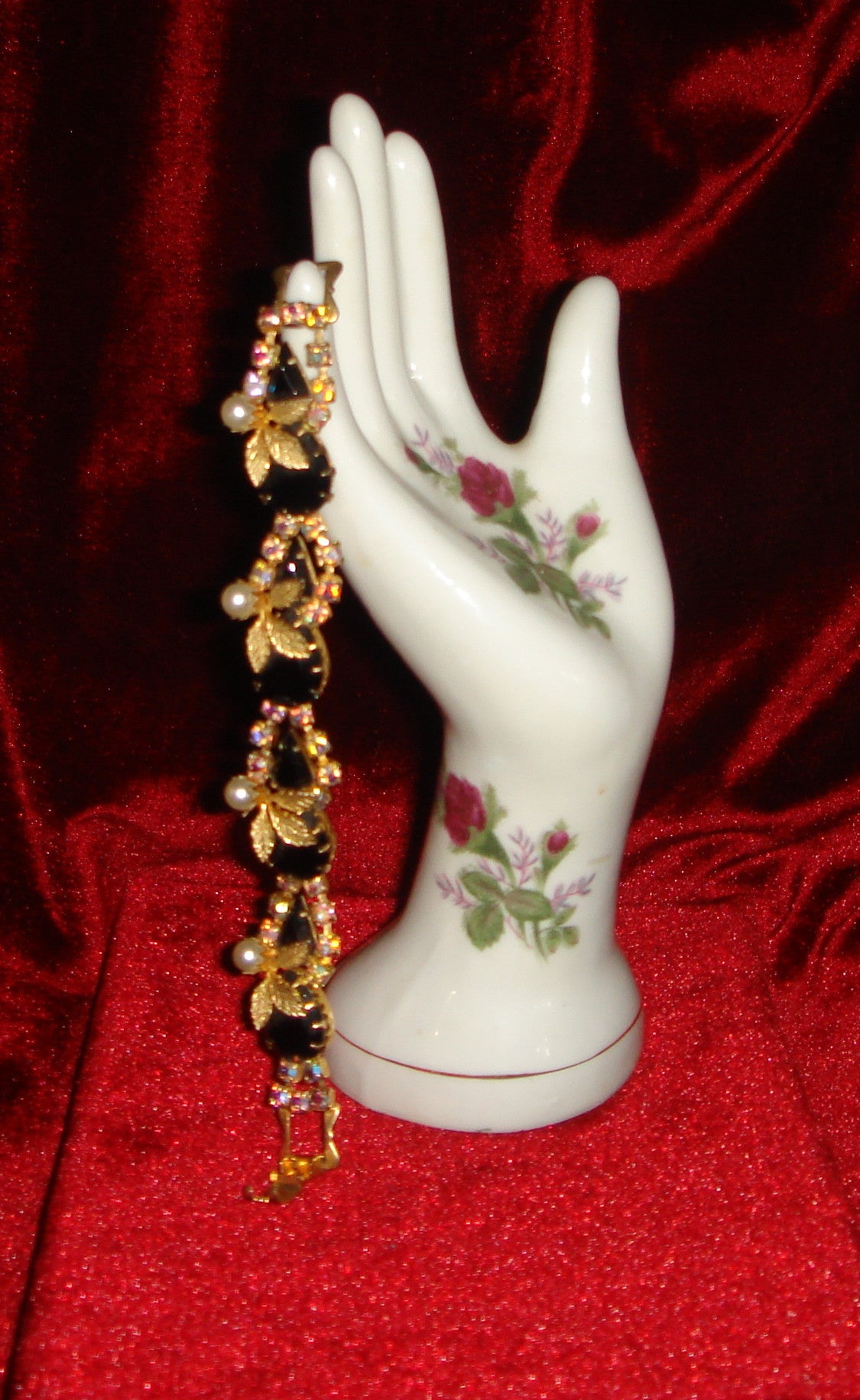 WEISS - Bracelet & Brooch!- Jet - Aurora Borealis crystal - Pearl (faux) - gold tone leaves
Vintage WEISS! Gorgeous Sparklers!
Weiss is perhaps best known for its use of smokyrhinestones. The company was also one of the first to useSwarovski's polychromatic aurora borealis crystals, which were created with Dior in the 1950s.
Started by Albert Weiss in New York, the Weiss Company sold jewelry from about 1942 to 1971. Some of their nineteen-fifties and -sixties clear rhinestone pieces share a look with Eisenberg pieces of the same era, even though there is no relationship between the two companies. Weiss used high quality brilliant rhinestones, so many of their pieces look as good today as the day they were fashioned.