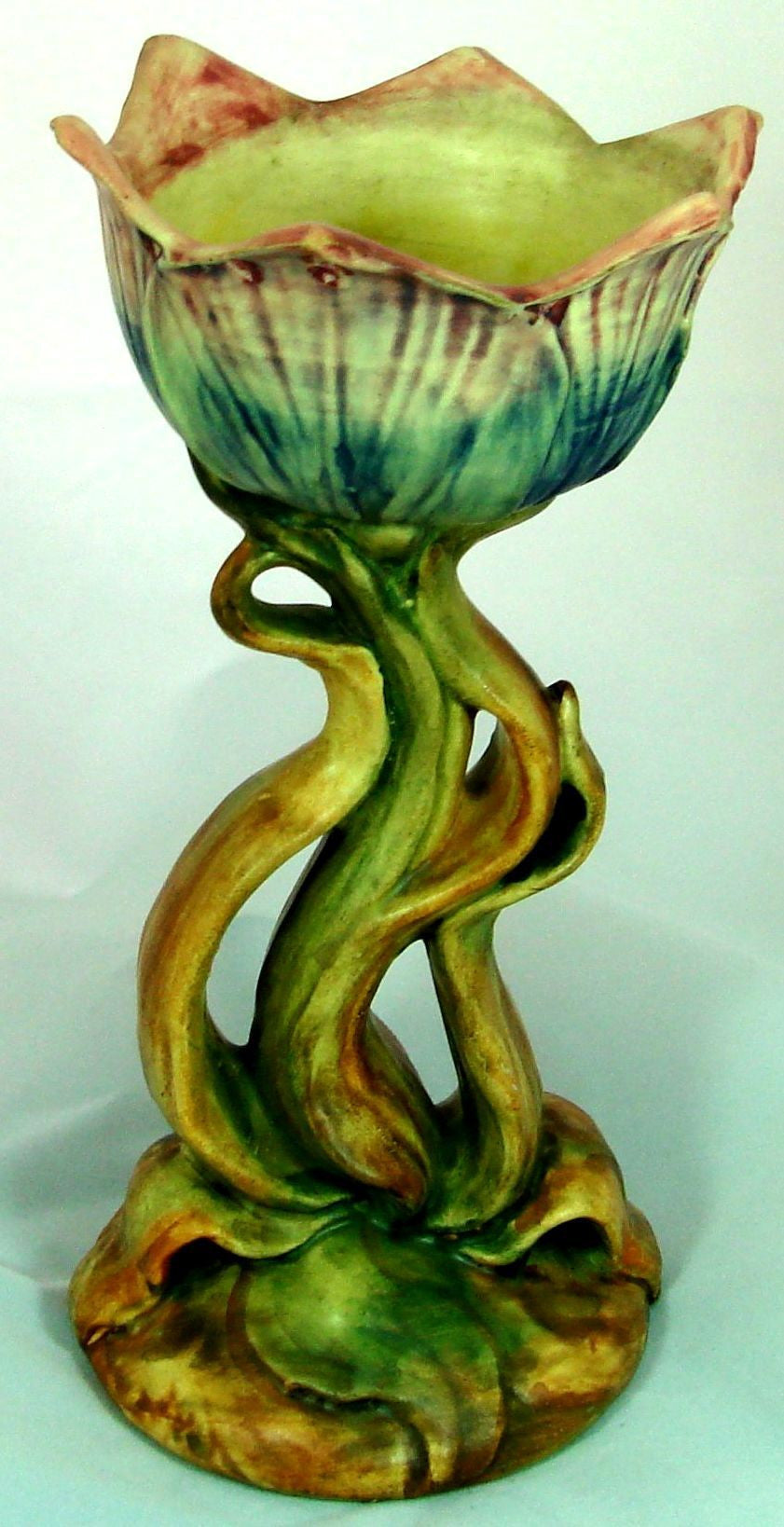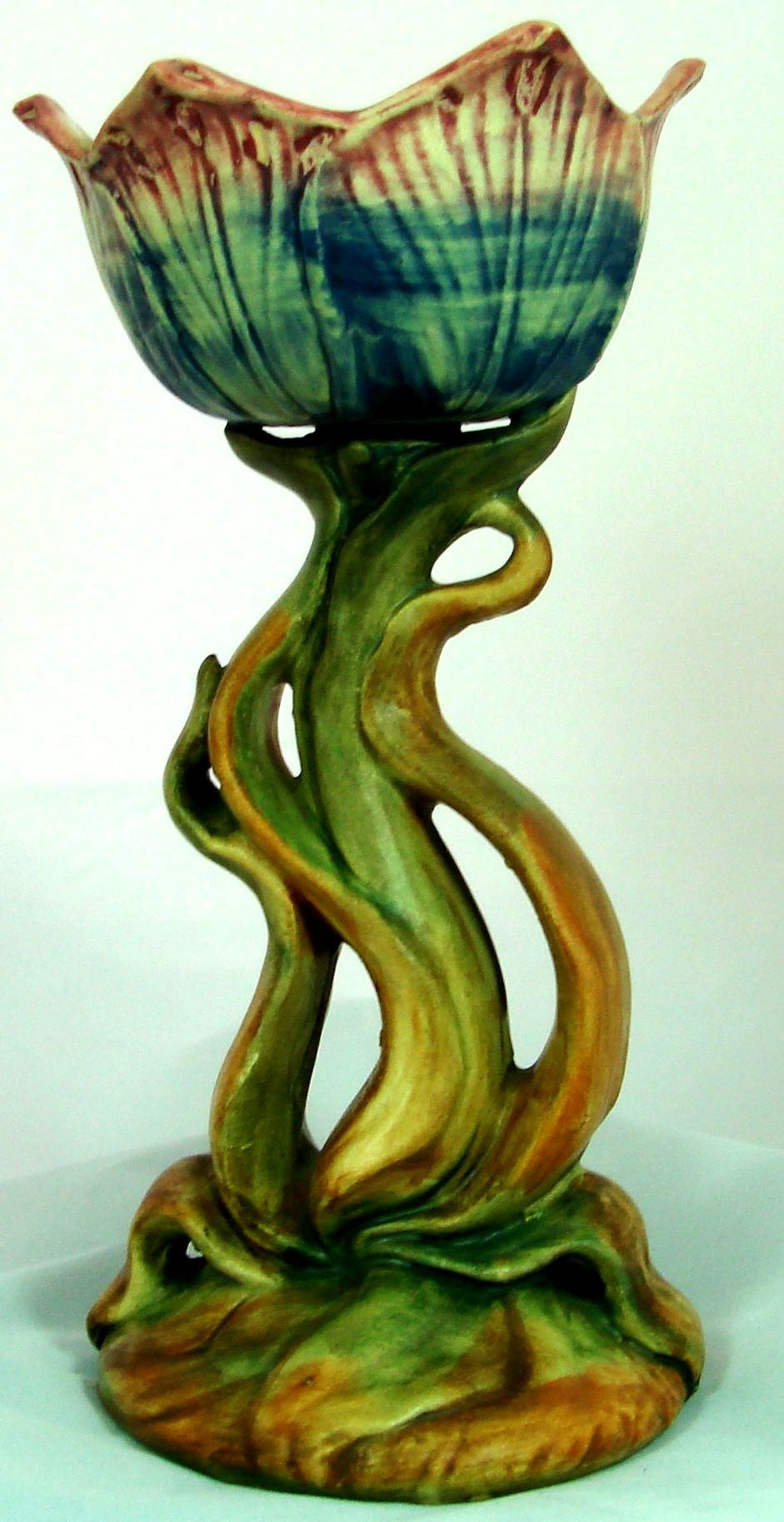 Weller Flemish Figural Tulip Vase/Candle holder and Flower Frog!
Beautiful 9.5" tall 4.5" across the base, 5.5" across the top.
This gorgeous figural vase is very rare!
The impressed Weller stamp was used between 1900 - 1925.
Weller Pottery Company history - * Samuel A. Weller was born in 1851, the seventh child of an Ohio farming family. He started a one-man pottery in a log cabin in Fultenham, Ohio in 1872, initially handling all aspects of production from digging and mixing the clay, throwing the pots, firing them, and transporting them to nearby Zanesville where he sold them. (See all about Weller, A History and Collector's Guide to Weller Pottery, by Ann Gilbert McDonald, 1989.)
Weller's early utilitarian ware included flower pots, crocks, cookware, and cuspidors. In 1888 he moved production from Fultenham to Zanesville, building his first factory there two years later. Weller began to make art pottery in 1895. By 1905, his plant employed over 500 people and shipped an astonishing three railroad cars of pottery per day! In 10 years Weller had become the largest maker of art pottery in the world.
Weller's initial success was due to his partnership with William Long, who had formed the Lonhuda Pottery with investors W.H.Hunter and Alfred Day in 1890.
Sam Weller noticed Lonhuda Ware at the 1893 Chicago Exposition, and acquired an interest in Long's company. Long relocated to Weller's plant, and began to produce Lonhuda Faience there in 1895. A year later, having learned the Lonhuda process, Weller reduced Long's role, possibly forcing him out of the company. Weller renamed the ware Louwelsa after his new-born daughter Louise and himself. Louwelsa was Weller's first art pottery line, and the foundation of  his pottery empire. The mass production of Louwelsa in Zanesville established art pottery as an important commercial venture in the United States.
Rudolph Lorber, an Austrian native, joined Weller in 1905 after working as a modeler at the Vance Faience Company in Tiltonville, Ohio. He created many of Weller's embossed lines until he retired in 1940. His importance to Weller cannot be overstated; his embossed lines and modeled figurines were usually beautifully executed, and great sellers.
Rudolph Lorber introduced the eclectic Flemish line in the early teens, it was retired in 1928.
Sam Weller died in 1925, but his company, buoyed by Hudson, the embossed ware, the figurals flourished through the 1920's and 1930's. But the company could not adapt to changing times, and Sam Weller's Pottery closed in 1948, some 75 years after his log cabin start at Fultenham. - wisconsinpottery.org*